Datacentrix presents 'must-ask' questions around digital disruption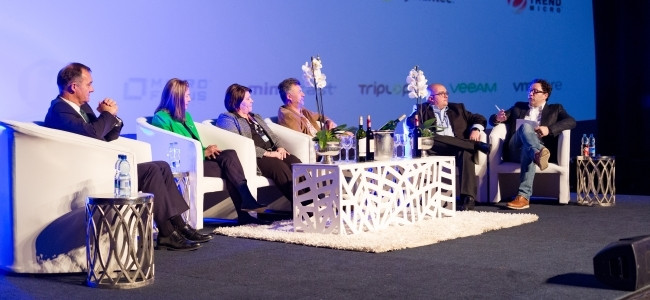 Will your children ever drive a motor car, or will they not need to?" and "Can technology continue to move Africa away from its former label as the hopeless continent?" were some of the questions posed recently at the panel discussion chaired by renowned local tech journalist, Toby Shapshak, at the Datacentrix second annual one-day industry event, Showcase 2017.
Taking place recently at Montecasino, in Johannesburg, Showcase 2017 looked at the future of technology and how it is moving towards becoming intertwined into all aspects of our everyday lives: the journey towards 'singularity'.
The event, which drew in almost 2 000 attendees and was supported by 29 partners, including HP Enterprise (HPE), Cisco and Lenovo, presented digital disruption and its infinite possibilities as one of the major themes. Drilling into what the potential nitty-gritty of digital disruption might actually mean in the future, for people around the globe and across industries, offered up some fascinating scenarios, many of which are here while yet more are looking increasingly plausible.
For example, Antoinette Wagner, CIO Deloitte Africa, asked: "Will your children ever learn to drive a motor car?" during the panel discussion. Her fellow panellists were venture capitalist and former banker, Dr Michael Jordaan; HPE VP EMEA, David Chalmers; Head: Africa data centres at Barclays Africa Group, Linda Moreira; and Datacentrix's chief digital strategist, Rudie Raath.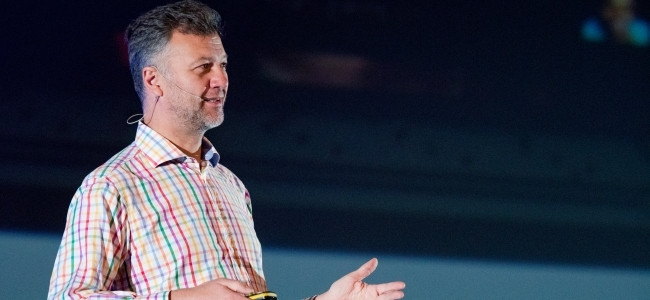 Wagner said: "We are currently in a golden age for information technology, and the focus should be on current new generations and those still to come. For example, how will children not yet born want to experience IT? Will children of the future drive cars, write or even type, in an era in which voice prompting is another application coming to the fore? We are looking at a new way of doing business for everyone, and in the IT world, we need to be able to focus on the outcome without fears of security or costs."
Jordaan echoed this sentiment: "Problems also bring opportunities, and technology can solve so much. For example, in the energy arena, solar can help to reduce pollution, while in the education sphere, technology can enable remote learning - if you can get the data right. For me, the future is already here: it's just unevenly distributed. What excites me is the opportunity to link separate elements. As a venture capitalist, you do need to follow your passion, but you also need to solve a real problem."
Raath picked up this thread: "When we look at how to digitise our lives, we need to stop focusing only on the technology and look at the problems that need to be solved. In order to do this, we can't think in isolation, but must be holistic. We must see technology both as a disruptor as well as an integrator; we need versatility and broader scope to stop thinking in silos."
Moreira noted the evolution of technology has made the African continent a bit smaller: "The people transformation over the past two-and-a-half years is very positive. When you start to see the change, it is very fulfilling: people are enabling IT."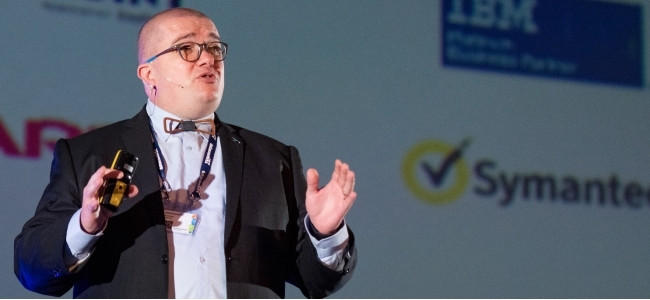 Wagner offered a cautionary note, saying, "We do, however, need to be realistic in implementing the Internet of things (IOT) in Africa. For example, starting with the foundations, such as knowing that we are sorting out energy issues in order to enable people. It should also be noted that the South African way of doing things may not always be the best or only way of doing things in Africa - we need to be open-minded and see what can be re-used and leveraged."
Nonetheless, optimism around the role of technology in Africa's future remained the over-riding sentiment, with Shapshak reminding the audience that in Africa, "we are remarkably efficient at doing new things - we can leapfrog ahead because we don't have to maintain legacy. We have witnessed the remarkable narrative of Africa rising from just 10 years ago, and seen the turnaround from the so-called 'hopeless continent'. Africa's secret weapon is the rising middle class, waiting to buy cars, homes, computers, technology. A few years ago, then-US president Barack Obama recognised the need to empower Africa so it could be another economic partner for the United States."
Shapshak continued: "Let's revisit the so-called 'dark continent' idea and remind ourselves that where there is no electricity, this is where we can find places from which innovation comes. For example, with around 300 days of sunshine every year, there is enormous opportunity in Africa to leverage solar power. Another great use of tech in Africa lies in mobile, which is the 'gold' of today. Mpesa began in Nairobi, when people with no access to banks needed a payment mechanism, and could today seriously disempower banks - another possible example of disruption on the near-horizon."
Moreira commented that digital disruption has definitely brought about the need for banks to do business in new ways: "Banks, as huge businesses, generally have a great deal of legacy issues, and are steeped in traditional ways of doing things. The major banks do have to start thinking differently in order to remain competitive and relevant, and we need to have the technology available to us to enable these new thought processes. When we think about issues such as public versus private cloud offerings, for example, we need to ensure that we are managing our clients' risk and, of necessity, working within the applicable regulations to do so."
Chalmers identified healthcare and education as being two more arenas where he expected to see digital disruption in the future. "I believe these are the big two industries set to shift for the medium and longer term. All sectors, of course, are liable to be changed - the differential is just in terms of when."
And so, how to keep up with technology and the changes it brings? Chalmers has a very simple idea: make friends with millennials. He reminded the delegates: "Today, children have digital skills their bosses have never heard of - it's a new dynamic. I suggest you embrace the idea of reverse mentoring. I myself have a 25-year-old mentor. It's humbling, but fascinating," he concluded modestly.
For more information, visit www.datacentrix.co.za.