EMSS buys into mobile and IOT start-up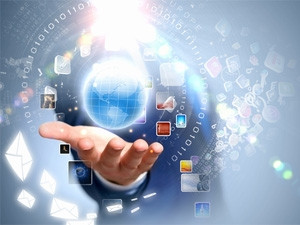 Stellenbosch-based EMSS Group has invested in mobile and Internet of things (IOT) app start-up Polymorph.
The companies did not disclose the financial details of the transaction. According to Polymorph CEO Richard Barry, the deal has unlocked significant commercial opportunities for both Polymorph and EMSS.
"Our experience in IOT app development, UX [user experience] and UI [user interface] complements the hardware and software expertise of the EMSS group of companies and enables us to develop new products quicker and at lower risk. We look forward to exploring the possibilities of our combined expertise in the IOT and engineering fields," Barry says.
EMSS was founded in 1994 as an antenna engineering company providing simulation software technology to the international market, including companies such as NASA, Boeing and DaimlerChrysler, as well as field-sense technology to mobile network operators.
EMSS Antennas, one of the companies in the group, supplies antenna technology to the MeerKAT radio astronomy project, and is an integral part of the world-leading Square Kilometre Array development.
According to EMSS co-founder and group director, Frans Meyer, the investment in Polymorph unlocks new revenue streams for the companies.
"The deal brings together an established engineering company and a youthful start-up, and fits perfectly into our vision for the development of new hardware and software product lines. In addition, it fast-tracks our entry into the IOT industry by at least three to four years," says Meyer.
Polymorph develops mobile and IOT apps for a range of blue-chip clients, including Barclays, Capitec, Shoprite and HealthQ Technologies.
Barry says the merger will enable the company to potentially enter new industries. "The EMSS team brings world-class engineering expertise to our software skills, as well as the capital to invest in promising new product lines, and through their business experience bring these product lines to market, both locally and internationally. We will also be in a position to take on additional work from the other companies in the group, potentially unlocking new revenue streams for Polymorph and EMSS."
Meyer says the EMSS Group has invested more than R50 million in companies and internal projects over the past few years, including enterprise mobility specialist Honeybee and radio frequency and microwave electronic design firm ETSE Electronics.
In 2014, the group launched Alchemy-A, a software and electronics business accelerator providing seed funding and business mentorship to promising tech companies.
"With the lack of actual funding in the start-up investor community, we believe our combination of business mentorship and technical expertise, supported by a self-managed investment fund, creates exciting new opportunities to scale promising software and electronics businesses," Meyer concludes.