Nominations for ICT industry's awards still open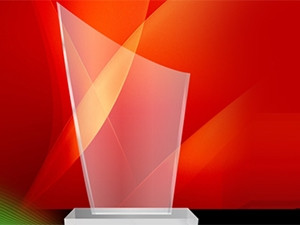 The organisation for ICT practitioners, the Institute of IT Professionals SA (IITPSA), has extended its deadline for nominations for the IT Personality of the Year Award 2017 and Visionary CIO of the Year Award to 28 August.
The awards are presented by the IITPSA in association with ITWeb, the Gordon Institute of Business Science, Engineer IT and Gartner Africa.
The IT Personality of the Year award recognises a person who has had an outstanding impact on the local ICT industry over the past year and made a significant contribution to the IT profession.
Last year's winner, Adapt IT's Sbu Shabalala, joined a list of previous ICT heavyweights that includes Niel Schoeman, Mteto Nyati and Mark Shuttleworth.
The Visionary CIO award recognises an executive in the corporate IT environment who has demonstrated visionary leadership in applying technology to grow and transform business.
Peter Alkema, CIO of FNB Business Banking, won the 2016 Visionary CIO award. Alkema joined previous winners such as Peter du Plooy, Tshifhiwa Ramuthaga and Rabelani Dagada.
"There is public participation, where the public can indicate whom they believe to be most worthy of being awarded these prestigious awards. The judges use the nominations, their own research and in-depth interviews to determine the award-winners," according to the IITPSA.
The judging panel will shortlist 10 IT Personality and 10 Visionary CIO candidates from the list of nominations, it adds.
The winners will be announced at the IITPSA President's Awards event in November.
Click on this link to submit nominations.