Flagship phone shootout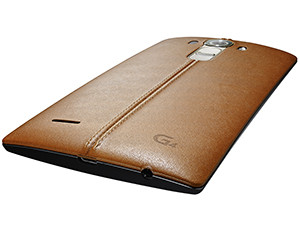 As LG's latest flagship handset - the LG G4 - is now available in store, ITWeb and BMI-TechKnowledge ran some numbers to see how the top-end devices stack up against each other.
The LG G4 became available locally from 18 June, and was set to be priced between R8 499 and R8 999 for those who spend cash up-front. Those who want to buy the unit on contract can head off to either Vodacom or Cell C.
LG's latest handset comes in at a cash price lower than those of its peers - the latest Samsung and Apple devices - but does not offer the best value for money when shopping for a two-year deal.
Instead, this crown still goes to Apple, which has been working hard to make its handsets more affordable with aspects such as a trade-in voucher.
Running the numbers
The calculations work out the two-year cost of the Galaxy S6, iPhone 6 and LG G4, and add back the value of the inclusive minutes, SMSes and data provided with each deal, with the value of minutes being normalised across all of the operators.
Vodacom provides the best value for money when it comes to the LG G4 - the latest handset to hit the top-end range - as its contract offer sees consumers scoring R1 099 more over the period of the contract than they would have buying for cash and going prepaid.
However, when Cell C's additional night time bundle, of 500MB extra per month, is taken into account, SA's third operator comes up trumps, offering an additional value of R1 771 over a 24-month period.
If end-users opt for the S6 from Vodacom, on a Smart S deal, they will claw back R509 over the two-year period. On MTN's MyChoice 100, however, the contract will cost an additional R887 after 24 months expire, while Telkom's SmartPlan 100 benefits contract users by R211. Cell C fares the worst: its SmartChat 1GB contract adds an additional R1 211 in cost for users over the contract period.
Conversely, those who opt for a 64GB iPhone 6 from Vodacom will score network services worth R1 231, R3 767 from MTN, and R2 535 from Cell C.