JRA tests pothole reporting app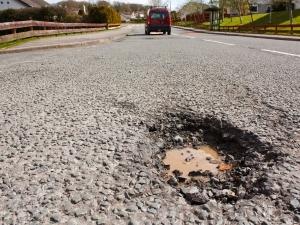 The Johannesburg Roads Agency (JRA) has urged motorists in Gauteng's biggest city to download and test its new app for reporting road problems such as potholes, faulty traffic lights, blocked storm water drains, and missing or damaged manhole covers.
The JRA says users can download the free Find & Fix beta testing app for Windows phones, while the Android version will be available on 2 May, and Apple users will be able to access the trial app on 9 May. "The official launch is set for 14 May, once testing on all platforms is finalised," says the agency in a statement.
Find & Fix records global positioning system (GPS) co-ordinates of reported problems and allows users to take photo evidence, which the JRA says will improve its assessment of what is required to fix faults.
According to JRA spokesperson Bertha Scheepers, the agency hopes to decrease duplicated reports, while adding another communication method to complement its hotline, e-mail service and social media channels.
"We have a very good uptake of people reporting by e-mail and Twitter, but the locations are not always accurate," she says. "The GPS ability and pictures will at least help us pinpoint the areas."
Scheepers says Find & Fix will allow the JRA to directly notify users once problems have been fixed in a bid to encourage "as much engagement as possible".
Another option
The new app is not SA's first to use online reporting of infrastructure problems in an attempt to improve accuracy.
National civil action and social networking Web site Mobilitate launched in 2010 and aims to "actively participate in improving service delivery and holding local government accountable" by reporting problems to municipalities around the country.
Mobilitate uses Google Maps to pinpoint reported locations, and also has Apple and Android apps in addition to its site, which has 24 968 members.