Township techies
A Khayelitsha-based company has built a big business teaching residents in informal settlements how to use computers. Now it is aiming to cultivate a new generation of township programmers and developers.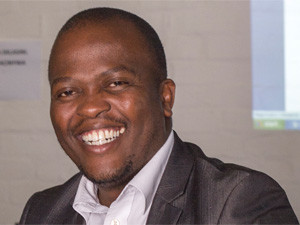 Silulo Ulutho Technologies believes SA's townships could become a hotbed of ICT innovation and expertise.
The company has built a multimillion-rand business providing computer training and services to township residents. Now, it has set its sights on fostering software development skills in informal communities.
Silulo has begun tutoring students in Web design and computer programming at its Khayelitsha academy. Its first class of around 100 students, is due to complete its studies next year.
"We want to see Khayelitsha become a centre of innovation," says Silulo founder Luvuyo Rani. "Many township residents are hungry for technology, are very resourceful and good entrepreneurs," he adds. If Silulo's endeavours in Khayelitsha are successful, the company will introduce ICT training in other townships. It currently runs 11 training facilities in informal settlements throughout the Western and Eastern Cape.
Rani says ICT training can uplift the lives of the millions of people who live in SA's townships. It will also provide a valuable source of talent to the skills-strapped ICT industry.
But, Silulo's ambitious plans face some mighty obstacles. Many of its students are hampered by poor schooling in science and maths, educators willing to work in townships are scarce, entry into the formal job market is often difficult for young people with little work experience, and finance for aspiring technology entrepreneurs is a rare commodity. Nonetheless, Rani and his partners at Silulo, Lonwabo Rani, Sigqibo Pangabantu and Nandipha Matshoba, are confident they can overcome such hurdles. They have already established an impressive track record.
Silulo is doing a great job providing Internet access to people in disadvantaged communities.
Silulo currently trains over 1 000 people a year in basic computer skills. It operates 14 Internet caf'es and sells and supports a wide range of computer equipment, software, mobile devices and associated services. It has forged partnerships with Microsoft, MWeb and Vodacom. Turnover this year will top R10 million, and profits, says Rani coyly, continue to be healthy. All of Silulo's business takes place in the townships.
Partnerships
"When people think of Khayelitsha and similar townships, they tend to think of crime, poverty and unemployment. We saw a need for technology and a business opportunity," says Rani.
To succeed in a market widely viewed as risky, complex and impoverished, Rani and his colleagues have required considerable courage, innovation and insight. In 2004, Rani quit his job as a teacher in Khayelitsha and began selling used PCs out of the back of his car to educators in schools around the township. To fuel sales, he enlisted the help of his brother, Lonwabo, urged teachers to form stokvels to help finance their PC purchases, and extolled the benefits of technology to every teaching professional he could find. When the equipment Rani sold needed to be repaired, he recruited the help of long-time friends Pangabantu and Matshoba.
"We took a big risk. My brother and I had to support our mother, pay the bond on her house, finance our car, and neither of us was earning a salary. Sales were slow. We sold two PCs in our first month and another two the next. That was all of our stock," recalls Rani.
Initial funding for Silulo was also difficult. Rani secured a R10 000 personal loan from a bank but didn't have enough collateral to raise finance for the business.
By 2005, Rani and his colleagues recognised the need for permanent premises and made a bid for a site in the new Khayelitsha shopping mall. "We wanted to open the first Internet caf'e in Khayelitsha, but couldn't get premises in the mall because we had no backing. We eventually managed to get space as a sub-tenant of another shop. In our first month, our turnover was R250 and our expenses were R12 000. It didn't look good," he says.
After a torrid six months fending off creditors and urging suppliers not to close their doors on them, the founders of Silulo got the break that put the company on track.
"We approached a local radio station in Khayelitsha, Radio Zibonele, and offered to give them some computers, printers and IT support in return for some airtime. We secured a two-year contract, which gave us a two-hour slot on Sunday mornings and late on Mondays, as well as an advert each day. We had never been on radio before and just told the listeners that if they wanted to use our computers to send e-mails, CVs or job applications, they should come to the Internet caf'e. People swarmed in," says Rani.
"When the people arrived and asked us to help them, we realised that there was a tremendous need to educate them about computers. Many people thought that sending an e-mail was the same as sending a fax," he adds.
Silulo understands its market well, is close to its customers and has a strong and loyal following in the communities it serves.
Computer training has become the mainstay of Silulo's business. It has trained close to 12 000 people in Khayelitsha and other Western Cape settlements near towns such as Paarl, Strand, Philippi and Du Noon, as well as close to Queenstown, East London and Umtata in the Eastern Cape. Rani points out that training at Silulo has enabled many students to secure jobs in the service industry, local government and retail sector. Silulo's township successes attracted the attention of MWeb and in 2010, the company began sponsoring some of its Internet caf'es as part of its social responsibility programme.
"We have sponsored five of Silulo's Internet caf'es and are looking at providing further support," says MWeb Connect GM Carolyn Holgate. "Silulo is doing a great job of providing Internet access to people in disadvantaged communities," she adds.
Silulo last year forged a partnership with Vodacom to market the company's mobile phones and associated products and services to township communities.
Internet caf'es provide the company with a strong platform to market mobile communications products, computer equipment and training services. Rani anticipates opening a further five township caf'es in the next six months.
He is already busy promoting opportunities for other entrepreneurs in township communities. Together with media firm Founders@Work and the University of Cape Town's Graduate School of Business, Rani was one of the drivers behind the eKasi entrepreneurship conference staged in Khayelitsha in September.
"There is a big need to connect big business with young entrepreneurs in the townships," he says.
First published in the November 2012 issue of ITWeb Brainstorm magazine.