Accenture opens 2014 Innovation Index entries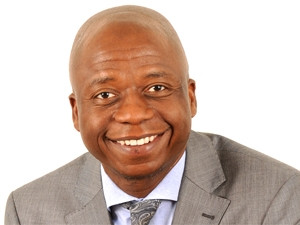 Consultancy firm Accenture has opened entries for its 2014 Innovation Index which measures, recognises and rewards innovation and systems of innovation in organisations of all sizes in the public and private sectors.
The firm says the Innovation Index was launched to promote business growth and spur job creation. The survey is a benchmark that can be used to gauge the level of innovation excellence within organisations, says Accenture.
It explains companies that enter the Innovation Index receive a "diagnostic" report, which indicates how they score in relation to the market. The diagnostic report compares their performance to the market and industry average, as well as the top performers of the individual categories.
The statistics of the 2013 survey show the gap between highly innovative companies and the rest of the market can be as high as 45% on some measures.
Leading the charge
High performers are leading the charge on innovation by managing innovation from senior leadership through to employees, fostering an innovative culture and offering financial rewards to all employees for great ideas, says Accenture.
It adds that the high performers engage with employees to play an active part in innovation and encourage participative decision-making processes, while rewarding employees for their innovative ideas across several dimensions, including career advancement.
In an interview with ITWeb, William Mzimba, chief executive of Accenture SA, revealed that there are five distinguishing characteristics which delineate the stronger innovators from the rest.
"The Accenture Innovation Index has revealed key drivers, which are common to all of the stronger innovators whether they are large, medium or small enterprises," says Mzimba.
"The first and most notable driver is that innovation is driven from the top, irrespective of whether there is a separate innovation unit that is responsible for driving the innovation process. There also seems to be an inherent restlessness, which pervades these organisations, in which the executives encourage their employees to look at 'what they can do better today than they did yesterday'", he adds.
He explains that these executives, who are never satisfied with the status quo, realise that it is the people at the "coalface" who have the best insight into where improvements can be generated. As such, he notes, they recognise the role their frontline employees play and go out of their way to seek their opinions.
Mzimba also notes there is a high element of maturity, especially at executive level, where corporate politics gives way to working as a team and where workplace wars are fought outside the organisation, where the real competition exists.
The second driver is all about measuring the impact of the innovation process on the bottom line of the organisation, he reveals, pointing out that stronger innovators are constantly examining areas of wasteful expenditure and time.
Through the measurement process, they get to understand those areas where they can gain maximum leverage by focussing on what really makes a meaningful impact on customer service, he says. In these cases, the customer can be both internal and external.
He also points out that companies within the financial services industry led the innovation space last year followed closely by communications, media and technology companies and those in manufacturing and fast-moving consumer goods industries.
Innovation excellence
To boost and demonstrate innovation excellence, Mzimba believes companies need to drive the process through total integration, where all practices are aligned to foster an innovative culture driven by senior leadership.
In addition, he says, lessons learnt from stronger innovators that participated in the Innovation Index showed that making use of innovative platforms like social media to gather competitor and business intelligence, utilising tools like S-curves for decision-making and Road Mapping Techniques to achieve technology goals are necessary to drive innovation.
"And finally, having dedicated programmes to drive brand identity and having committed communications strategies to promote the identification of the company and its products with innovation will better position organisations' innovation agendas."
Organisations can find more information and enter by visiting Accenture.com/innovationindex. The closing date for entries is 31 July.