Use ICT to support govt programmes, says official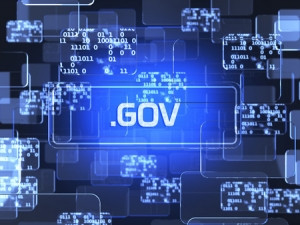 Government's wide ICT planning strategy and implementation needs to be finalised as a matter of priority, said Dudley Petersen, CIO at the Department of Cooperative Governance and Traditional Affairs.
Petersen delivered the keynote address at the Public Sector ICT Forum held at the Westcliff Hotel in Johannesburg this morning.
According to Petersen, government needs to move beyond words to being more practical in implementing ICT programmes that will help with realising the delivery of services to the people.
He encouraged public sector role players, industry players, as well as the Government IT Officers Council to fast-track implementation of the government-wide ICT strategy.
"We need to engage with all the key role players to make sure as government we can work towards the wide ICT strategy. Through technology we can actually accelerate in reaching our goals and targets in order to deliver services to our people. We cannot turn a blind eye to where technology is going and be left behind."
Petersen stated that government needs to have a stronger focus on the integration of ICT systems to deliver effective services in the quickest time possible to citizens across the country.
"While previously there were physical boundaries, technology has removed these to make access easier, further enabled by the government drive for broadband.
"This will improve economic participation particularly of the PDG, supporting and elevating a prosperous country where everyone works together," said Petersen.
Commenting on ICT projects driven by the state, Sello Mmakau CIO at Airports Company SA noted that government's biggest problem is that it doesn't implement. "If we can get to a point where we implement, I think we can make it. Government has great capability."
Collaborative efforts
Now in its second year, the Public Sector ICT Forum is a platform for public sector ICT decision-makers to come together to engage and discuss topics that are key to the local public sector.
The theme for this year's forum focused on driving collaboration in service delivery, and having shared and collaborative plans.
Petersen implored the public sector to consider collaboration to achieve objectives and step up on its coordination role.
If we don't coordinate we will end up in our silos, he noted. "We have heard that sometimes we operate in silo way, we don't have all the knowledge and experience so we need to work together to make a difference.
"Whatever strategy or plan is in place we have to constantly monitor and must make sure it is being implemented so that we can achieve our targets."
The CIO said government also needs to fast-track and realise the benefits of cloud computing.
Government needs to start focusing on how to reduce its data centre footprints and leverage the cloud to reduce spending on ICT.
Petersen pointed out that government needs to think beyond trying to run a data centre because one will find that the necessary skills needed to run and manage that data centre from day-to-day are not available.
"We need to focus on cloud technology to assist us to ensure the services of the departments are available. We must focus on key areas of government."