Spectrum dearth thwarts SA's LTE growth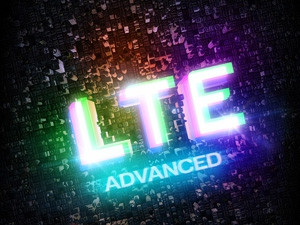 South Africa is still a long way from rolling out next-generation mobile network technology, according to the predictions set out in a new research study.
The research, by ABI, suggests there will be 500 million long-term evolution advanced (LTE-A) subscriptions worldwide by the end of 2018.
The study indicates that LTE-A subscriptions will grow at a compound annual growth rate (CAGR) of 295% between 2013 and 2018, which will represent 34% of the overall 1.47 billion LTE-related subscriptions. Total LTE subscriptions for the first quarter of 2013 increased by 37.5% quarter-on-quarter, reaching 108 million.
Local playing field
While the developed world is fast upgrading and moving towards the latest network technology, Africa, and more specifically SA, is still playing catch up.
According to the latest Ericsson Mobility Report, LTE is available on all continents - apart from Antarctica - having being launched by 156 operators in 67 countries.
The report also expects LTE subscriptions to exceed one billion in 2017 and to reach two billion in 2018, driven by more capable devices and demand for data-intensive services such as video.
Locally, only two mobile operators have launched LTE, Vodacom being the first to do so in October last year. SA's largest mobile operator has 6 167 3G base stations, as well as 9 348 2G sites and just more than 600 sites on LTE.
MTN followed suit in November and has LTE coverage in Johannesburg, Pretoria and Durban. It has "modernised" 3 400 base stations in preparation for LTE and will look to add more base stations, as well as extend the service to Cape Town, this year.
Cell C and 8ta are both still testing their LTE services.
The hold up
Telecoms analyst at Africa Analysis, Dobek Pater, says although SA was one of the first developing countries to introduce LTE, proper rollout of the technology is still hampered by spectrum.
"Mobile network operators have launched commercial LTE services, but primarily for marketing purposes, in order not to be seen as laggards in the market. The deployment has been very limited due to spectrum limitations," adds Pater.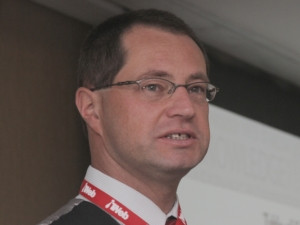 He says the three large operators do not have sufficient spectrum to deploy LTE until such time as ICASA awards the 2.6GHz spectrum licences. "Vodacom claims to have the most LTE sites (over 500) in the major metros but how many of these provide proper LTE type experience is not known."
He adds that iBurst and Neotel have access to sufficient spectrum but are not using it at present. "Neotel plans to deploy LTE in Sandton by August as a pilot and then consider expanding the deployment. Telkom has 2.3GHz spectrum, which it is using for its LTE deployment, using TDD technology. But at Telkom, it is also just the very beginning of deployment."
When it comes to LTE-A, Pater adds that SA's three largest operators have indicated plans to upgrade to the next-generation network once it makes more commercial sense to do so. "Upgrade prices will decrease and end-user devices will be more readily available at lower costs than currently. Once this upgrade has taken place, LTE customers will probably be automatically migrated or be able to use this network. I suspect LTE-A may be introduced around 2016."
Meanwhile, Richard Boorman, executive head of corporate communications at Vodacom, says they have no specific roadmap for implementing LTE advanced at this stage. "There are a couple of key constraints, including the availability of network equipment, devices (for example, compatible cellphones and dongles), and importantly, the availability of spectrum."
Boorman adds that, in the meantime Vodacom's LTE service is doing well. "In addition to giving customers faster speeds and lower latency, it also helps offload traffic from 3G, which is a win-win situation."
Guessing game
Pater says the when and how surrounding the freeing up of spectrum is still up in the air. "The minister of communications, Dine Pule, has indicated that the 2.6GHz allocation will take place this year. But no exact timeline has been given."
He predicts that the additional spectrum will be made available by the end of 2013 and that there is no indication as to the criteria that will be put in place for the spectrum application.
Senior analyst at Ovum, Richard Hurst, predicts it would take even longer before the spectrum is freed up. "While Pule and the ministry have indicated that we should have more clarity by the end of the year, I think it would take six more months after that before anything really happens."
He adds that there are several issues halting this process. "There's the ICT policy, the migration to digital television and also the release of the spectrum document, which depends heavily on the ICT policy."
Hurst says he expects nothing concrete to happen within the next 18 months.
Pater adds that it also seems like government is no longer pursuing the idea of a single national network where operators would buy capacity. "It looks as if spectrum will be awarded directly to operators, but whether it will be awarded to individual operators or consortia, and on what basis the bidding will take place, I do not know."
Next level
While the ABI report expects a massive uptake of LTE-A by 2018, Samsung is developing the next-generation connectivity, 5G, for rollout by 2020. The Korean manufacturer made headlines after it claimed to have successfully tested the technology last month.
Samsung's adaptive array transceiver technology transmits data in the millimetre-wave band, at a frequency of 28GHz, at a speed of up to 1.056Gbps, to a distance of up to 2km.

While 5G is still a long way from being made available to the general public, Pater believes the adoption of 5G will depend on the need thereof. "In the past, operators have been prepared to take a big risk on ROI in building out 3G networks and now LTE networks. They may not have an appetite for that with 5G, depending when it becomes available as a standardised and approved technology."