Fibre boost for Cape big data analysts, gamers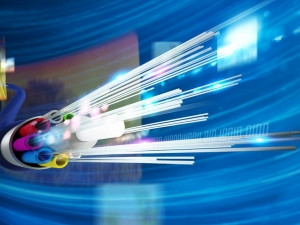 Telkom and the Cape Innovation and Technology Initiative (CiTi) have partnered to launch a high-speed network targeting big data analysts and gamers.
The organisations unveiled a 300Mbps fibre connection at the opening of The Basement co-working space and innovation lab in the Woodstock Exchange in Cape Town.
CiTi develops tech innovations to enable sustainable economic growth and greater employment. It operates The Basement as an extension of the Bandwidth Barn, a shared workspace for the start-up and innovation ecosystem.
The organisations claim this Internet link is among the fastest in the country and is set to remove the constraints on innovation due to lack of access to high-speed connectivity. Crucially, they add, fibre is uncontended; in other words, there is a 1:1 relationship between potential maximum demand, and the available bandwidth - so there is no slowing down during peak times.
It also offers the low latency needed for rapid communication with servers internationally thanks to its direct link to the South African Internet Exchange and gateway to international connectivity, further enhancing performance.
According to the companies, the connection is synchronous, unlike ADSL, which means the same bandwidth is available for upload and download alike. It is equivalent to 15 000 households' ADSL needs.
Combined, this gives big data analysts the speed and access to cloud computing needed to crunch huge amounts of raw data to create meaningful customer insights with commercial application.
Gamers, on the other hand, get the low latency and high response time needed to compete in and host the large international online gaming tournaments, and be sure their audience will be able to watch the games. In addition, the connection enables the development of new games locally, as well as seamless international collaboration.
"Thanks to this fibre and the dramatic step change in connectivity, we are providing the Bandwidth Barn's ecosystem with the foundation for exponential growth, allowing our entrepreneurs to leapfrog their innovation and stay ahead of the game," says Ian Merrington, CiTi CEO.
"To paint a picture of how much connectivity our members now have access to - downloading or uploading a full-length, full high-definition movie will take two to three minutes. Think back to how your world changed when you moved from dial-up to ADSL - this is just a fraction of the multiplier effect that this fibre-based connectivity will have."
Merrington notes this complements CiTi's and the Bandwidth Barn's other value-added support of co-working space, which already includes speciality clusters for collaboration, skills development and also incubation and acceleration programmes.
"The rapidity and response from overseas servers is massively increased, and, particularly for those working in the big data and gaming spaces, this allows coders to develop much more quickly," says Ian Russell, Telkom chief administration officer.
"But it's not just a great big pipe with data that lands on you; it's the ability to have rapid communication both ways. This will allow businesses here to co-create locally and globally in a way that they have never been able to before. It puts them in the driving seat."