Obsidian Systems brings open source monitoring with Icinga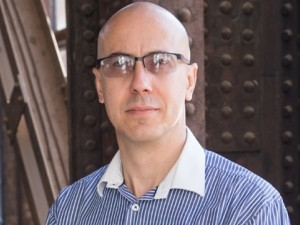 Leading provider of open source software solutions, Obsidian Systems, is now the exclusive African reseller partner for Icinga, a scalable and extensive monitoring system that checks the availability of resources, notifies of outages and provides business intelligence data.
This means, with Icinga, your infrastructure and application monitoring is taken care of, with the additional value of alerts, reports or analysis of your data and with all the benefits of being an open source solution.
Icinga's portfolio includes Icinga2, Icinga Web 2, Icinga Web Modules and Integrations.
The Icinga global offering is differentiated in the market by key features including clear-cut, object-based configuration, clever commands & runtime macros, logical dependencies, apply and assign attributes, and dynamic notifications.
The technology empowers users with the ability to gain immediate control of network resources, report any deviations and monitor impacts, as well as gather BI data. This information is useful in strategic network planning, open source technology deployment and application in various industries and sectors.
Not only is Obsidian at the front-line of Icinga rollout and market integration in Africa, the company also uses the technology in its own operations.
"We are proud to be the exclusive reseller for Icinga, a proven line of products and effective monitoring solution that adds value to Open Source deployments. It guarantees maximum output by notifying users instantly and making it easy to maintain control," says Muggie van Staden, MD of Obsidian Systems.
Obsidian, a Level 1 B-BBEE contributor, strives to bring three legs to the South African market. The first being vendor certified training and certification, secondly vendor certified products and the lastly local skills providing consulting and support.
Bernd Erk, Co-Founder at Icinga, believes the partnership with Obsidian can only add value to Africa's growing open source ecosystem.
"Open source is gaining traction on the continent because it is cost effective and advanced to meet market requirements. Our offering benefits businesses that want to leverage accessible, open and easily managed platforms to enhance control and optimise infrastructure expenses. We look forward to expanding the business frontier across Africa's emerging markets."