Gautrain hack: more arrests to follow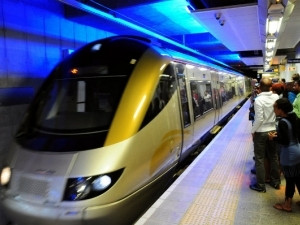 South Africa's Directorate for Priority Crime Investigation - commonly known as the Hawks - indicate they will make more arrests after an attempt to defraud the Gautrain Management Agency of up to R800 million was foiled.
On Wednesday, the Hawks arrested an ex-IT staff member at his home in Ga-Rankuwa, north of Pretoria. The Star this morning reports the alleged fraudster, Israel Busang, made his first appearance in the Johannesburg Commercial Crime Court yesterday.
The newspaper adds Busang was allegedly part of the syndicate that defrauded the Postbank of R48 million two years ago. The Postbank heist was effected through the use of keylogging software and led to the sentencing of at least three suspects.
According to The Star, Busang allegedly used software to extract passwords of executives in the Gautrain Management Agency's financial department who were responsible for payments. It quotes prosecutor Richard Tshabalala as telling the court that Busang had been charged with fraud in both the Gautrain and Postbank thefts.
Hawks spokesman captain Paul Ramaloko says the Electronic Crime Unit of the Hawks and the Gautrain Management Agency arrested the 30-year-old man at his home on Wednesday. His arrest followed suspicious behaviour detected during a security audit, leading to a lengthy investigation by the Hawks and culminating in the suspect's arrest.
"His employment contract with the agency was suspended two weeks ago after the agency's internal investigation revealed his suspected involvement in what would have been a loss of millions by the Gautrain Management Agency," said Ramoloko.
The man, working as a junior IT technician, is alleged to have duplicated bank accounts and gained access to bank accounts which would have allowed him to siphon as much as R800 million from the agency.
Investigations are continuing and "more arrests are on the cards," said Ramaloko.