New appointee to Microsoft Enterprise Project Management (EPM) division at allaboutXpert
Change is taking place at allaboutXpert.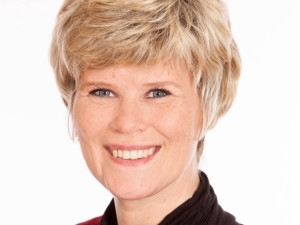 Bishan Ruder, who headed up allaboutXpert's Microsoft Enterprise Project Management (EPM) division, will be leaving the company for an exciting position within Microsoft Middle East Africa (MEA), based in Dubai, effective from the end of January 2015.
While this is a loss to aaX, the company believes this is a tremendous personal opportunity for Ruder. aaX looks to further enhancing its relationship with Microsoft through Ruder.
The company has always prided itself on its sustainable business model, and it has earmarked a very capable and suitable replacement for Ruder.
Lyzette Lourens, who is well known in the Microsoft EPM industry, has been a part of aaX for the last four years, and is an ideal candidate for the position of Head of Microsoft EPM.
Lourens was one of the pioneers when EPM was first established in the early 2000s, and has a monumental amount of knowledge from a project, PMO and PPM Tools perspective. Lourens has extensive experience in the project management space, having been in a variety of roles including training, consulting, business analysis and product development. The company is proud to welcome Lourens to head up the aaX Microsoft team.
aaX believes Lourens, along with the company's already strong Microsoft team, will continue to deliver the quality service that you are used to receiving.
If you have any queries regarding aaX's Microsoft EPM services, please contact us.
Learn more about Lourens via her LinkedIn Profile.