Choose your social media manager wisely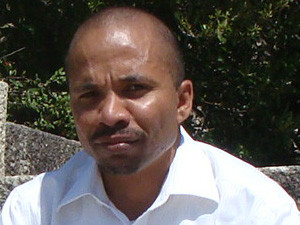 Social media is a minefield of temptation. It is filled with interesting links, funny videos and enthralling conversations that can lead even the most hardened social media manager astray.
This is why Jamaaludeen Khan, CEO and founder of Procliviti, believes the greatest challenge businesses face in effectively using social media is that it is fun.
"Those managing social media are individuals, and even if they're using a business or brand account, they're exposed to the same content; it's easy for them to be distracted," he says.
"Social media is not a joke; it can eat your time and resources," he warns. "You need to think about how you're using it."
Khan is a great believer in Stephen Covey's time management matrix, or 'Four Quadrants'. The author of The Seven Habits of Highly Effective People says one can divide one's tasks into four quadrants, ranking from those that are important and urgent, to those that are neither important nor urgent.
According to Khan, most people using social media are stuck in this last quadrant, where they're using it without any purpose. The aim is to be proactive with social media use, sharing updates and responding to customers when it is important to do so, but before it becomes urgent.
The right person for the job
"Social media is about people first, technology second," says Khan. "Human behaviour is at the core."
For this reason, he cautions organisations to be careful when choosing who is going to manage their social media accounts. Effective social media managers have a particular mindset. They are enthusiastic about social media, knowledgeable about the dynamics of different platforms, and, most importantly, are disciplined in their usage.
"You don't want someone who sits on the Internet all day. You want someone who will use it for a specific purpose," he says. "They must be able to practice self constraint."
Khan is a keynote speaker at ITWeb's Social Media Summit, scheduled for 14 August, where he will address issues of productivity related to using social media for business. For more information on this event, click here.