Flowers on call, anytime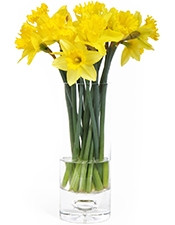 Fresh flower e-commerce and delivery company, SA Florist, has said it will now offer a 'same-day all-day' service, called Zoom Bloom.
Customers are able to order flowers online between 9am and 4pm, not the usual noon deadline for same-day delivery. There is a two-hour wait time after purchase.
The company makes use of geo-locating software and uses the florist closest to the customer to make up the order. "This enables more efficient delivery and shorter delivery distances," says SA Florist founder Nicholas Wallander.
SA Florist forms part of the on-demand economy, which has changed consumer behaviour, says Wallander.
"Uber is one of the torchbearers of the on-demand economy and instant gratification is a lifestyle choice that every consumer with a smartphone has made. Consumers now have the power and they are demanding service delivery."
The Zoom Bloom service is currently only available in Johannesburg, Pretoria and Cape Town.