Virtualisation uptake soars in SA
There is expected to be a huge move towards virtualisation over the next year, says Marius Redelinghuys, Solutions Architect at HP Platinum partner Datacentrix.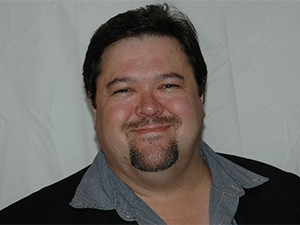 2016 will see virtualisation being adopted by practically every mid- to large enterprise in South Africa, says Datacentrix.
Marius Redelinghuys, Solutions Architect at HP Platinum partner Datacentrix, says South African enterprises do not appear to be lagging their global counterparts in terms of virtualisation.
"There is a high level of interest in business ranging in size from a two server environment through to a 200-server environment," he says. "Most local enterprises have adopted some level of virtualisation, but I'd estimate only around 10% have fully virtualised. Around 80% are virtualising in pockets, and around 10% have not made any move toward virtualisation yet," he says. Redelinghuys expects this picture to change dramatically over the next year.
"We are seeing a lot of customers who are at the point where they now need to renew their servers and services, and who are now looking at consolidation and virtualisation. They see compelling benefits in doing so: including backup and disaster recovery, stability, uptime, ease of maintenance and cost benefits." Redelinghuys says backup and recovery features are proving a major incentive for companies to virtualise: "Previously, disaster recovery testing and verification was done quarterly, and it was often difficult. In a virtualised environment, backup and recovery tools allow enterprises to do a restore test, and handle patch management and testing quickly and easily," he says.
Datacentrix has stepped up its focus on virtualisation in line with growing demand from customers, says Redelinghuys. "Our staff are continually being upskilled and new expertise is being onboarded. For example, we have 17 VMware certified staff members, a Microsoft virtualisation team in our enterprise division and a large number of team members with broad virtualisation installation, configuration and support skills. As the biggest HP partner in South Africa, we are able to install and support VMware on HP at a highly competitive price, as well as offering local support services through our office."
"Virtualisation is a big part of our business. Practically none of the customers we see are not looking to expand their virtualised environment, so we expect to see strong uptake next year," he says.
HP Storage Solutions for Microsoft Hyper-V Brochure (PDF, 2 MB)