Digital transformation: why government must catch up
Koen Matthijssen, founder, Enable-U Africa, is one of the presenters at the ITWeb Digital Economy Summit 2017, which will be held at the Focus Rooms, Sunninghill, on 7 and 8 November.
Digital disruption, the application economy and smart cities are currently the hot buzzwords and they revolve around the idea that solutions enable companies and governments to deliver new value and improved customer experience to their customers or citizens.
Companies are normally under pressure and scrutiny to adopt new methods of doing things to make themselves more competitive. Government on the other hand, is normally a late adopter of technology and change but with the move towards customer centricity, and the growing application economy, they cannot, and should not be left behind.
ITWeb Events spoke to Matthijssen, asking whether digital transformation in government is happening, can it happen, and if so when?
ITWeb Events: You bring an interesting concept to the agenda - digital transformation in government. Can you tell us a little more about why you have chosen this as a topic and where government is at in terms of digital transformation?
Koen: Digital transformation is everywhere; the hotel and travel industry has changed, taxi industries are changing, retail is changing, media is changing and Elon Musk is disrupting the car industry.
Government also needs to change. Citizens expect a digital government instead of the bureaucratic government that has been the norm for so long.
Several countries i.e. Dubai, Estonia and Singapore are pushing for e-governance. As Enable-U, we have been involved in e-governance in mostly the Netherlands, Belgium, Kenya and it is an area we are passionate to see change in.
ITWeb Events: What is the application economy?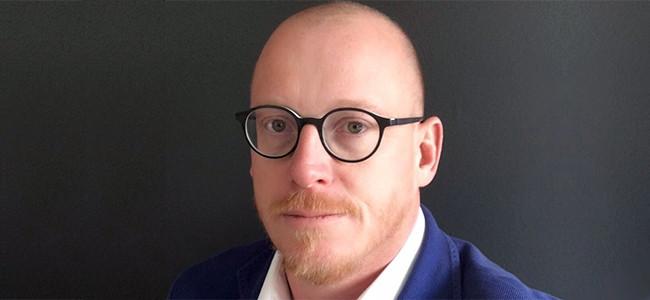 Koen: In the current economy, which is the application economy, people are given all kinds of new technologies to engage with companies and government, to make life easier and the engagement less complex.
There are so many different opportunities to improve this engagement. Examples would be using an app to register potholes with a picture and GPS details, or to request a new passport, ID book, register a company as well as using sensors to show available parking places and smart public lightning. New ideas, such as these, can be made available to the public within days due to the speed at which current technologies like cloud, APIs, IOT and BI function.
ITWeb Events: Why is 'customer centricity' so topical at the moment? What does it mean for government?
Koen: The customer always needs to be at the centre - they pay the bills. With the current technologies available it is much easier than ever before to connect with and onboard the customer. They are also able to give feedback quickly and easily and they demand solutions which work. If not, they choose someone else. Customer loyalty should be the driver for quality solutions.
ITWeb Events: We are told that Cape Town is a Smart City? What makes them stand apart? Are other SA cities following suit?
Koen: Cape Town has launched several initiatives which support being a Smart City - digital infrastructure, digital inclusion, e-government and digital economy. Initiatives like public WiFi, centralising city CCTV, Open Data Portal, Smart Grid and Metering will result in Smart City solutions.
In the end it is about the vision and how it will be translated in solutions for the citizens. E-Government speaks to the citizens and their ability to pay all utility bills using the Internet; apply for municipal services, licenses and permit; report a crime or emergency; request municipal service or maintenance, all of which will give the citizen the feeling that their city is smart. We see other SA cities following, especially in Gauteng and The City of Durban.
ITWeb Events: As the founder of Enable-U what 'key' question/s is government asking you as they embark on this journey?
Koen: Government is asking for guidance, they need help to change the organisation to be 'digital', think 'digital' and act 'digital'. How can they change and which technologies are key to becoming 'digital'?

ITWeb Events: Why did you say yes to presenting at the upcoming Digital Economy Summit? What is it that you bring to the table and what do you want attendees to take away with them after your presentation?
Koen: We have been in the digital economy for a decade in the Netherlands, and it is great to see this is not only happening in the Netherlands but everywhere. I wanted to share our experiences and the pitfalls we have faced in our projects. In the end digital is everywhere, if you don't adapt as a company/government, you will lose. Darwin says: 'It is not the strongest of the species that survives, nor the most intelligent that survives. It is the one that is most adaptable to change'.