New business solutions showcased at Gartner Symposium ITxpo 2016
South African innovators showcased a range of new business solutions in the Aspiring Innovators area at the Gartner Symposium ITxpo 2016 in Cape Town this year.
The leading ICT entrepreneurs, selected by Gartner ITxpo organisers, were showcased in the event's Aspiring Innovators programme, sponsored by MTN Business. The Aspiring Innovators programme highlights interesting African start-up technology companies who have something unique to offer enterprise organisations.
Aspiring Innovators sharing MTN Business's exhibition space this year included: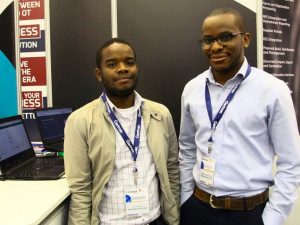 Kriterion - a beta project developed by UJ students to automate and bring transparency to large tender processes. Developers Nnaemeka Obodoekwe, Rito Vukela, Kennedy Siguake and Vuyane Ngwenya say the concept aims to overcome common challenges in government procurement. "With around R50 million lost due to tender mismanagement in 2014/15, automation, transparency and accountability have to be built into the process to make it more efficient and cost effective," says Obodoekwe. These young innovators aim to automate and standardise the entire process - from advertising and bidding, through to bid evaluation and project progress monitoring - in a way that is transparent to all.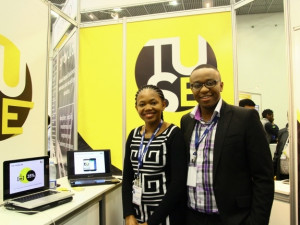 Tuse - a wireless mesh network solution for rural areas. Already an internationally recognised solution and named among the most disruptive start-ups in the world by Silicon Valley's Founders Space, Tuse has one successful installation in the Eastern Cape. It makes Internet access possible via a simple mobile app, even where there is no mobile coverage. Launched by the developers of the Millibug solar-powered tablet, Tuse allows users to share files and make calls within a secure network, with cloud backup solutions. Directors Thulisile Volwana and Sabelo Sibanda say that while the solution has enterprise potential, rural access remains a key focus of the company's work.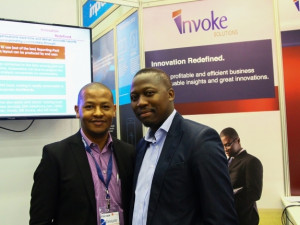 Invoke - an easy to use EXCO reporting tool. Invoke, designed for business management and analysts, allows users to pull data from spreadsheets and a variety of systems to Word-based documents to support analysis and reporting. Co-founder Shane Molale says Invoke Solutions, which focuses on BI and analytics tools, found a need for simple, easy-to-use software that supported EXCO reporting. "The solution drills down to source data and allows the user to import relevant information from various reports. It is being well received by enterprises, and a future phase will look to offering a cloud-based version for SMEs," he says.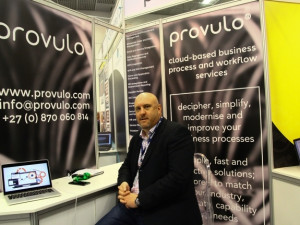 provulo - a new business process management and administration platform which enables bespoke process management and automation for businesses across all verticals. Founder Simon Hudson says provulo helps customers design, optimise, automate and take their businesses online in a cost effective manner. "Many businesses still find their business processes are mainly manual, making them hard to track and optimise. Standard enterprise software may prove too costly or not fit for purpose, and must be customised to meet each business's needs. provulo meets company-specific needs from day one, by taking their existing business processes and importing them to our platform," he says. "The solution is addressing a major need in the market, and we've seen a spike in growth in recent months."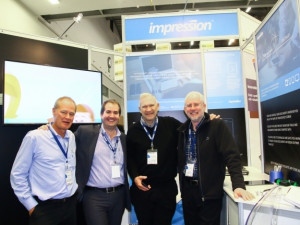 impression - digital document delivery and signature solutions that enable organisations and individuals to legally sign documents digitally - even via mobile. Impression authenticates signatures connected to specific documents within a secure, encrypted environment. Advanced security features ensure that each signature is created within the right context, and verifies it by a range of criteria - from pressure applied during signing to the time taken to sign. "The system allows for secure document signing and sharing within a private environment, making the platform ideal for banks, legal firms and healthcare services. The mobile app, which is free, has already been downloaded over 55,000 times," says founder Andrew Papastefanou.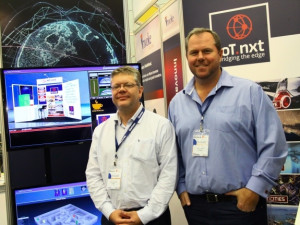 IoT.nxt - a platform to integrate IoT environments. Software development firm IoT.nxt's hardware and software solutions aim to support IoT adoption by delivering interoperability and inter-connectivity between all deployed systems in the IoT ecosystem. The IoT.nxt Rator 1000 intelligent gateway controller connects all devices and develops associations between devices; while the IoT.nxt Commander Software platform delivers a single UI and collaboration point for all applications and devices. "IoT.nxt's solution suite allows organisations to integrate all endpoints, hardware and software into the IOT ecosystem and gain a consolidated view of the environment, which supports management and support. The intelligent gateway also helps pre-empt the challenge of big data management by filtering out relevant field data from the IOT sensors before it reaches the network," says co-founder and MD Nico Steyn.
Welcoming the broad range of innovative business tools showcased in the Aspiring Innovators area, Mandisa Ntloko, General Manager: Enterprise Marketing at MTN Business South Africa, said the Aspiring Innovators programme both supported African technology start-ups and provided ITxpo delegates with access to innovative local technology providers. "Our sponsorship of the programme is in line with MTN Business's overall strategy to catalyse innovation and take innovation to market through its various development challenges and its new partnership programme."