Catch-22 for cellphone plan complexity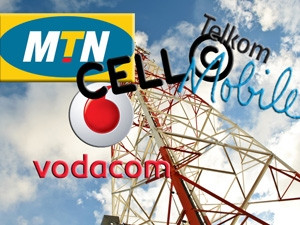 SA's mobile operators are seemingly caught in a catch-22 when it comes to simplifying historically complicated tariff plans - with increasing pressure on them to maximise waning revenue streams and cater to the country's diverse demographics.
Meanwhile, consumers continue to struggle to make sense of what they are paying and what their options are when it comes to choosing a service provider, and to find a plan to suit their needs and their pockets.
According to industry watchers, the reality for SA's consumers - despite moves by some industry players to simplify cellphone offerings - is that mobile operators are going to continue introducing intricate plans.
Africa Analysis telecoms analyst Ofentse Mopedi notes the mobile space is a heavily contested market, and because of its competitive nature, operators are forced to introduce various price plans in a bid to cater for everyone's needs. "Unfortunately, this has left users more confused than content."
And more complexity - rather than less - may be in the offing, says Mopedi. "Mobile voice revenue is also expected to continue a declining trend; this will inevitably lead to even more complex voice offerings, as operators try different approaches to add value to their voice offerings in a bid to establish or even protect their market share."
Not all customers have the same use profile, says BMI-TechKnowledge director Brian Neilson, and some - like international travellers and those who choose their contract based purely on the handset it comes with - may be considered fair game for operators looking to maximise profit. "That means operators must all have a range of packages that will maximise uptake in the case of price-sensitive customers, and extract profit from others."
Steps to simplicity
Lance Krom, founder and MD of cellphone contract comparison site Phonefinder, says he developed the aggregator tool after returning to SA from a five-year stint in London, and "was stumped" to learn how hard it was to compare cellphone packages.
He says, however, having now run Phonefinder for about a year, SA's mobile operators have stepped it up a notch in terms of simplicity. "The amount of tariffs per network has decreased, which means that understanding one network at a time is easy." Phonefinder currently features 4 915 deals from Vodacom, MTN, Cell C and Virgin Mobile direct - as well as service providers like Smart Mobile, Cellspot and Altech Autopage Cellular. Telkom is set to be added in December.
BMI-T telecoms specialist Tim Parle echoes the sentiment that competitive pressures often lead operators to develop more complex packages to allow different angles of differentiation, but says: "As part of a natural cycle, they have sought to rationalise these and have indeed simplified the offers." Overall, he says, subscribers may get the sense that the packages have been reduced and simplified, but still do not fully understand the nuances of what they have signed up for.
At the end of the day, says Parle, there remains a general culture to complicate rather than simplify matters where money stands to be made. Neilson adds what he says is a universal trend (of complexity), which is mitigated by the degree of competitive intensity. He points out that regulators also intervene in instances - as the Independent Communications Authority of SA (ICASA) did to some extent in SA, by forcing operators to break down the contribution to the cost of the handset on monthly bills.
Operator attempts
Analysts have pointed to Cell C's flat rate; to the introduction of "build your own contract" options; and unlimited "all-you-can-eat" plans as some of the steps operators have taken, on the face of it, to simplify their offerings.
Vodacom spokesperson Richard Boorman says the company has made an effort on both the contract and prepaid sides to lessen the complexity of its plans. "On contract, the big move has been to integrated plans which provide voice, data and SMS at one price. "On prepaid, the big move has been towards bite-size time-based bundles. We're selling more than 40 million of these bundles per month."
MTN's CMO Larry Annetts says: "Simplicity and ease of understanding is a critical requirement for our propositions." From a price plan perspective, he says, MTN has launched a Pay per Second price plan, which offers customers one flat rate of 79c where customers can call anyone, at any time and on any network.
Cell C says simplicity is one of its key values. "This is evident throughout our product range. For instance, Cell C was the first operator to offer customers flat rates. "The operator says it has, in fact, simplified its offers across the board. "Cell C has also developed very specific offers to cater for specific usage demands."
When Telkom launched its mobile arm in 2010 (then 8ta), the company said its commitment was towards "bringing simple and affordable mobile services to South African consumers" - a pledge the company says it still upholds today.
As for the outlook for simpler plans, Mopedi notes government has pointed out most voice plans currently offered in the market are complex to the extent that even the most sophisticated consumers could not always fully understand them, and has urged ICASA to introduce a policy to address this problem.
"The current Electronic Communications Act does not make provision for such regulation. However, the former Department of Communications was working with ICASA on a programme, with a view to issue a policy directive to address complex telecoms price packages and to ensure quality of service, affordability and access to ICT in SA. It is not clear how much progress has been made on the programme. Once the policy directive is provided, it will become clearer what ICASA's mandate will be on the matter."