Walletec, Wallet One in digital wallet integration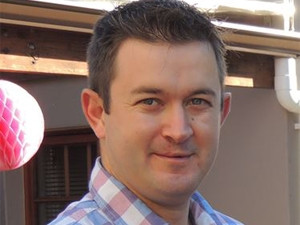 Wallettec, a Cape Town-based company specialising in digital wallet integration, has added Wallet One, an international multi-currency electronic payment system operating in over 12 countries, including SA, to its list of companies that have integrated with its system.
Wallet One joins other digital wallet companies that have integrated with Wallettec, including Bitcoin, M-Pesa, Airtel Money, Kopo-Kopo, Payza and Snapscan. Wallettec is a software-as-a-service platform that enables retailers to accept any type of mobile transaction or currency type at their point of sale.
Wallet One boasts over five million users operating across the world in continents like America, Europe, Asia and Africa. It specialises in providing a range of solutions for e-commerce and mobile payments - e-wallet, a payment aggregator, and payment processing solutions including self-service kiosks, point-of-sale payment processing and integrated solutions.
Johan Meyer, CEO and founder of Wallettec, believes bringing Wallet One on board is another step closer not just to grow Wallettec in digital wallet integration, but also to simplify and strengthen mobile money payment in SA.
"It speaks to what we are passionate about - to make mobile money accessible to every South African and its use as convenient as possible" says Meyer.
Through a single integration, retailers can enable consumers to transact at their point of sale using only their mobile phones.
"The mobile payment boom in South Africa is just around the corner and requires everyone from the private sector to government to be on board to deliver a system that is efficient, affordable and secure," he says.
According to Wallet One SA CEO, Alan Bird, while consumers' embrace of mobile technologies transformed the face of banking in SA, digital wallet adoption by the more affluent consumer has been on a steady rise with many financial institutions delivering mobile and digital services to the financially enabled consumer.
"It is, therefore, safe to say that digital wallets are not generally embraced by the overall population. This can also be attributed to the fact that three-quarters of the population do not have a bank account or access to financial services," Bird notes.
He adds being part of a large informal economy requires not only access to low-cost digital wallet and mobile payment solutions, but a need for consumers to be educated around the benefits and security of using digital wallets, which, in turn, will promote financial inclusion for all South Africans.
Consumers need to understand the technology first and grow comfortable with it, says Bird, adding the concerns around security with digital wallets and mobile payments are being overcome.
"Within the South African context, as on the African continent, digital wallets should be offered as a low-cost payment instrument to include every South African. Retailer and corporate adoption of digital wallets and mobile payments will further promote the acceptance of the digital wallet as a mainstream payment solution."