Grabber used for 'national security'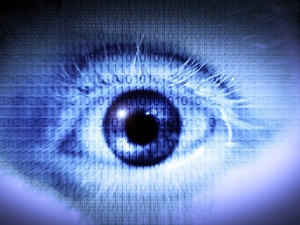 The Right2Know (R2K) Campaign has raised concerns as to why government would have access to "super-surveillance gadget", the Grabber.
According to R2K, in terms of the Regulation of Interception of Communications and Provision of Communication-Related Information Act, only a designated judge can give permission for any interception of a person's communications, by issuing a warrant called an interception direction.
"South Africans need to be very worried about the possible existence of these devices in our society, and the extreme secrecy that surrounds them," says R2K.
However, a Hawks spokesperson says grabbers in SA are not being used to intercept communications but rather for national security.
Super-surveillance
Last month, The Star reported intelligence agencies were trying to seize two grabber machines believed to be in the hands of private citizens. The Grabber is capable of mass surveillance without any oversight or protection of people's privacy.
The Star further suggested the South African government may have similar technology. Following these reports, R2K announced it has demanded to know if government acquired this technology and for what reason.
"These devices, which can be as small as a car battery, are capable of sucking up data from thousands of mobile phones in a radius of up to several kilometres, and identify each user by their SIM card.
"While they are acquired in secret for 'national security' purposes, in other countries cops have been accused of using them to investigate petty crime and to identify participants at protests. In a number of countries, human rights groups have submitted complaints or legal challenges to their use," says a statement from R2K.
Under investigation
Hawks spokesperson Hangwani Mulaudzi says South African government security organisations do have access to grabbers and they are purely used for national security.
When grabbers are in the hands of private citizens, then there is a problem as they would have been acquired illegally, he says.
According to Mulaudzi, to acquire a grabber, a person has to go through all the correct channels, which include presidential authority, Parliament, Department of Communications and Cabinet.
"The grabber system is highly sophisticated and can put the security of the country at risk. If any Tom, Dick and Harry has it [a grabber] then that becomes very problematic."
According to The Star, when grabbers are in the hands of ordinary citizens, they can be used to access bank transactions and jam cellphone network signals.
Mulaudzi declined to provide further details, saying the Hawks are not going to deal with the matter of grabbers in public, as it is sensitive matter and one of high security.
"The issue of the grabbers is a highly sensitive case and the Hawks can only make comments once the investigation is complete," he says. "We are busy with the case and trying to determine how they ended up in the possession of ordinary citizens."