The skills shortage rolls on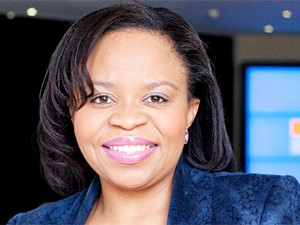 The pace of change in the ICT sector means solving the ongoing skills crisis entirely is unlikely. However, it would help the industry to grow and develop if it had a big enough pool of skills on which to draw. Shortages of skills to deal with new technologies is much easier to deal with than an endemic shortage, across almost all technologies and skill levels, which is hampering growth and will continue to do so until a solution is found.
Professor Barry Dwolatzky, director and co-founder of the Joburg Centre for Software Engineering (JCSE) at Wits University, says 50% of SA's youth is unemployed, ranking SA as the third-highest country in the world in terms of youth unemployment.
"Our problem is huge and should never be underestimated. There are two-and-a-half times more youth unemployed than adults in South Africa, and 60% in total on the continent. We're at risk of losing a significant generation if vital steps aren't taken," he says.
He believes that to fulfil its destiny, Africa needs to become a leading developer and innovator of digital technology over the next few decades. "Digital technology provides a good route to absorb some of the youth unemployment. There are several ways in which this can be done throughout schools, universities and internships. If we skill Africa's youth, via a pipeline of these kinds of initiatives, things will change."
Dwolatzky says it's vital to 'feed the need' and ensure all skills development is fully thought through: "We need cradle-to-job initiatives, where the right people are trained for the right jobs."
Ongoing development
Dr Danie Smit, programmes manager for the Office of the COO and head of the Africa Growth Plan for SAP Africa, says in order to achieve real change in SA, students and employees in ICT have to take control of their own ongoing development. He says this industry moves very quickly and it'll take an agile individual to keep up.
A number of South African ICT companies have taken matters into their own hands to do just that.
CA Southern Africa MD Gary Lawrence says the company has a huge challenge finding skills in the infrastructure management sector, and started its own skills academy. It takes ICT graduates and puts them through an intensive programme of studying, working and mentorship to get them up to speed and able to go into, for example, a large bank and be a productive asset.
Microsoft South Africa citizenship lead Nqobile Dlamini says Microsoft started its internship programme eight years ago. "The 1990s' skills shortage problem hasn't changed," she comments, "and it's not just affecting students or young people not getting jobs; it affects business because you need skills. Microsoft has a partner ecosystem that delivers its products and services and our partners battle to find people. So we decided, as Microsoft, sitting in a country where people graduate and then battle to find jobs, or graduate with the wrong skills, that we would match graduates to employers and give them the skills they need to do what those companies need people to do."
So far, Microsoft has trained over 8 000 students, 80% of which have gained fulltime employment. The model works by first finding a job and then finding a graduate that has the potential to be trained to fit that job.
"We're not just finding employment," Dlamini says. "We're really adding value to the system."
MIP has also taken a different approach to filling its skills needs. MIP CEO Richard Firth says the company decided to change its approach because it had battled to fill internship posts.
"Previously, we would run a general advert for a post for an intern and literally get tens of thousands of responses, and out of those, only a handful would qualify for the interview and psychometric test. We had to limit the number of people applying, so we came up with a phased approach that tests that applicants have the logic skills needed to become programmers.
"We designed a puzzle that we could use in our adverts and for university and school open days. Interested people have to solve the puzzle in order to be given a Web site address that takes them through the second part of the process. This is another logic test. We sourced a logic game from the US that has 23 steps to it, with each of the 23 steps getting progressively harder. Once the game is completed, the Web site asks the applicant to e-mail contact details and a copy of their CV or areas of interest in technology. At the same time, the system tells MIP how long it took the participant to solve the puzzle.
"Based on the successful solving of the puzzle and the e-mailed details, MIP sends those applicants for the Van Zyl and Pritchett psychometric test. This tests logic ability; and those who pass this test are then interviewed. Once a participant has completed all of these phases, we have found a 99% success rate in converting these individuals into successful programmers," he states.
Software development
Any number of industry-led initiatives have arisen recently - either to promote skills development (like the Microsoft community-run SQLSAT training events) or networking, or both. Girl Geek Dinners (Jhb and CT) is one such initiative. Chair Suhaifa Naidoo says GGD CT invites female students from LEAP Science and Maths School to attend the dinners, which are held every second month. Naidoo says GGD is focusing on children in townships or rural areas where education and even basic necessities are lacking. LEAP Schools offer free education focusing on science and mathematics as well as social development.
Says Naidoo: "We have 15 girls from the school who are all studying computers and are interested in doing computer science after school. They attend every dinner and have a chance to network with attendees and speakers, and they're learning a lot. Two or three of them previously wanted to study law at UWC, but after coming to GGD - and specifically the one where our topic was software development - they've realised it's a potential career and changed their university applications to a computer science degree."
Once a participant has completed all of these phases, we have found a 99% success rate in converting these individuals into successful programmers.

Richard Firth, CEO, MIP
If the skills problem is going to be solved, it needs to be tackled from school level up. Says Dariel Solutions MD Malcolm Rabson: "There isn't enough being done by teachers or parents to push ICT-related subjects at school and make it appealing for students to pursue careers in this particular sector."
In addition to tackling its skills problem, the industry desperately needs to tackle its image problem. But that is a discussion for another day.
SA's skills shortage - the statistics
Figures available from Stats SA and the latest Adcorp Employment Index reveal the depth of the skills shortage in SA, and the extent of the mismatch between the available skills and skills needed.
Stats SA's Quarterly Labour Force Survey for Q2 2014 shows that 15 million South Africans are employed, with 5.1 million unemployed and 2.4 million discouraged job seekers.
Of the unemployed, 36% are youth (aged 15-34) and 27.5% are female. From a skills perspective, 26% of unemployed South Africans have matric, 11% have tertiary qualifications and 9.9% have other qualifications.
According to Adcorp: "There are currently as many as 829 800 unfilled positions for high-skilled workers across a wide range of occupations in South Africa.
"The shortage of highly-skilled workers has been artificially induced by the Immigrations Act (2002), which makes it exceedingly difficult for foreigners to find work in South Africa," the company notes. "The most recent amendments to the Immigrations Act, promulgated in April 2011, prohibit the use of immigration agents and quota work permits, both of which have historically been widely used by South African companies seeking foreign skills."
According to Adcorp, South African citizens' wages in highly-skilled occupations have been unduly escalated, in inflation-adjusted terms, by a mammoth 286.4% since 2000.
According to Adcorp's research, the biggest skills shortages are in:
* Senior management;
* The professions - medicine, engineering, accounting and the law;
* Technical occupations - specialised technicians and artisans; and
* Agriculture.
In terms of actual numbers broken down by occupation, the skills shortage among technicians is 432 100, among managers 216 200 and among professionals 178 400. In sharp contrast, a total of 967 600 elementary workers are in excess of the nation's needs, as are 247 400 domestic workers.
"We're often told that Africa is the world's next great economic growth success story. But the harsh reality is that the continent first has to overcome the twin challenges of rising youth unemployment and chronic skills shortages - and right now, there just aren't enough jobs, or qualified young people to fill them," says Bernadine Jeffrey, education channel manager at SAP Africa.
"The challenges are vast and varied," she adds. "We have literally millions of young people crying out for skills, education and jobs - but we don't have enough schools or resources to teach them. Our current curricula battle to keep pace with the changing demands of the modern world and the modern workplace. Prospective students often live in remote areas, where the buses and trains don't necessarily run.
"Existing efforts just aren't doing enough to make a real dent in the problem. There are numerous initiatives across the continent to put technology in schools and universities, and to create skills among our young people, but we're going to need to step up these efforts exponentially in the next couple of years if we're going to see meaningful skills development and employment across the continent."
Adcorp states many governmental skills development initiatives are based on an imprecise idea of the extent of skills shortages, not only in particular occupations, but in the economy as a whole. The state's imprecision extends to the National Skills Fund, which is financed by a 1% payroll tax on all but the country's smallest employers, it adds.
"Sector Education and Training Authorities (SETAs) have consistently failed to produce credible estimates of skills shortages in their respective sectors, and probably for this reason the National Skills Fund has failed to disburse more than R3.5 billion in funds available for skills development."