Oreo's tactics 'exemplary'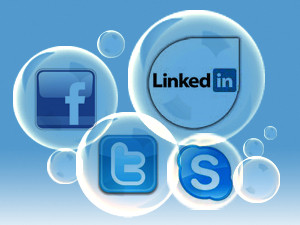 South African brands should adopt a more tactical approach to the way they engage, according to MJ Khan, head of social media at digital marketing agency Quirk, who was speaking at the ITWeb Social Media Summit 2014 in Bryanston yesterday.
In a presentation titled "Chasing the Oreo: the cookies and cream of tactical content", Khan highlighted the US-based biscuit company's social media programme, which took great advantage of events and news to enhance its engagement on social media.
"It knew certain public holidays and events were coming up. On the other hand, the company worked to ensure it had fresh, tactical posts based on what might have been happening on particular days," he said.
Khan said local brands need to understand what they stand for when embarking on a social media programme, increasing the opportunities of maximising meaningful engagement with online communities.
He noted six steps to follow for effective social media tactics:
1. Planning ahead
Brands always need to ask why they are engaging in social media programmes, said Khan. "Many brands don't plan tactically upfront. Oreo's programme included pre-planned posts relating to American holidays and yearly events and these proved successful. Although a few local brands have explored this to some extent, he added, they could also explore having templates and ideas at hand for future use.
2. Choose your battles
Not every newsworthy event is an opportunity to put out tactical content, he noted. "If you are a brand tweeting about the FIFA World Cup, but you sell DVDs, for example, why would I care if I've been following a sports channel for years?" He said many local brands often fall into the trap of trying too much to tap into trending topics, even though they are far removed from their core business.
3. Play in credible spaces
Similar to choosing battles carefully, said Khan, is the ability to post the type of content relevant to a brand's target market. Social media personnel need to be aware of what might not be suitable for their audiences. "You must be consistent in terms of where you play in social media," he added.
4. Consider legal implications
Social media personnel often make the mistake of using images without permission or rights to do so. "Some companies are highly protective of their content and would not hesitate to take you to court for using their property without consent," he said.
5. Timing is key
Social media posts aiming to take advantage of breaking news have limited time in which to. "If you don't have tactical post within two hours, it would be wise to consider not posting at all," said Khan. He added that brands need to be aware of how quick online conversations move on to the next trending topic.
6. Go beyond platforms
Companies and brands need to move away from simply posting content and expecting engagement to happen automatically. "You need to know the strengths of certain social media platforms and how these best suit your brand's target market," he said. Some companies may not be well suited in image posts on Instagram as opposed to interactive content on SlideShare, he said.