Alan Knott Craig Jr - Why making mistakes matter
Doubt is more powerful and constructive than certainty, says Knott Craig Jr.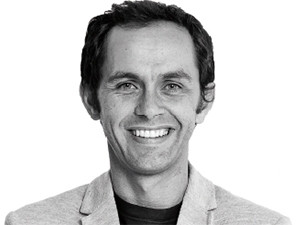 Armed with a CA degree that he completed early this century, many would assume Alan Knott Craig Jr was driven to get out from under the shadow of his well-known and trail-blazing father. A cursory glance at his accomplishments would back that: he created a successful business called Cellfind, helped launch iBurst, spearheaded chat service Mxit's growth and grew the Tshwane-based free WiFi service Project Isizwe to the largest on the continent.
But between the lines is a journey we can all relate to. Knott Craig Jr admits that for many years, his real motivation was to make money. He is also candid about making many mistakes - at one point well into his career doubting if he was even cut out to be an entrepreneur. If one can take a single theme from conversations with him, it's that your mistakes - not your successes - make you who you are.
Being a part of the Knott Craig clan didn't quite work in his favour. Many readily assumed he knew a lot about telecommunications. But in truth, what he learned came from unexpected, introspective moments. It was during a trip to the US that he could articulate the possibilities Africa held in the technology space. While trying to take a backseat in Stellenbosch, he realised that a life without purpose is no life - that he needed an answer if his children ever asked what he did to make South Africa better. Project Isizwe came partly to be because he learned that giving access to the internet is more important than bringing content to those with access.
In a world framed by the zealously ambitious and relentlessly driven, Knott Craig Jr's story is a reminder that true value and success does not come solely from accomplishments, but the journey in-between. Introspection and humility - the types you learn the slow and hard way - are more valuable than a razor-sharp focus and unquenchable thirst for success. Doubt is more powerful and constructive than certainty. The difference comes when you decide what is important and stop sitting on the sidelines.
This article was first published in Brainstorm magazine. Click here to read the complete article at the Brainstorm website.