LinkedIn to buy Pulse?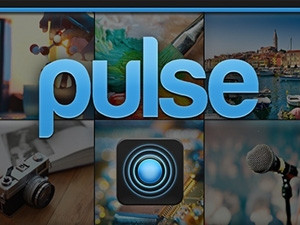 LinkedIn, the biggest professional network in the world, is reportedly in talks to acquire news reader application Pulse.
This is according to a report by AllThingsD, which cites sources familiar with the matter. It is said the deal will be between $50 million and $100 million.
Pulse, which was launched in 2010, passed the 20 million user milestone late last year, and has raised $9 million in funding to date. Its users currently read over 10 million news stories per day.
The news aggregation app applies algorithms and other filters to suggest relevant news stories to its users. Similar services include Zite (which was acquired by CNN in 2011 for between $20 million and $25 million) and Flipboard.
Pulse recently expanded its service to include social and video feeds. It also partnered with Microsoft to create a Web app version of the service.
It is unclear what LinkedIn will do with the service at this stage and whether it will continue to exist as a standalone application. LinkedIn has declined to comment on the speculation around the acquisition.
It has been noted, however, that acquiring Pulse could boost LinkedIn's content offerings and help to increase user engagement on the site. Increased user engagement would also result in more data on user habits and interests, which could prove to be useful for advertisers and recruiters.
LinkedIn has been trying to boost content on its service since introducing a news hub in 2011. It has also tried to ramp-up original content generation by recruiting celebrities and thought leaders to blog for the LinkedIn Influencers programme.
One possible outcome of a LinkedIn-Pulse combination that has been suggested is a version of the service that goes beyond its current functionality to also track content shared by people within a user's social graph on LinkedIn, and which also tracks news stories about companies and people the user is connected to.
According to AllThingsD, both Microsoft and Yahoo have shown an interest in acquiring Pulse. Its sources say the LinkedIn deal could be announced as early as this week.