Citrix creates Consulting Security Practice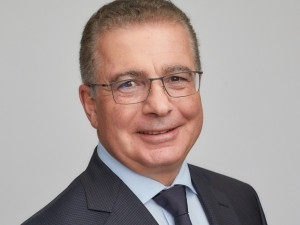 The Citrix Consulting Security Practice has been launched in response to demand from customers. This is according to Citrix president and CEO Kirill Tatarinov, who made the announcement at Citrix Synergy 2017 in Orlando, Florida.
Tatarinov said there is a shortage of expertise in the security domain and Citrix decided to establish the new consulting service, from its professional services division, to help with this.
He described the service as a "focused group of in-depth professionals who understand the domain of security incredibly well, who can work with you to help assess your security environment and work spaces".
It will also help organisations to understand how to protect their networks, and assess their overall networking strategy and ultimately help businesses craft and create a "software-defined perimeter".
Tatarinov noted the new consulting offering is "a responsible, important move by Citrix to help the world fight off attacks that are continuing to happen at an accelerating manner".
World War Three is upon us, and this time it's a cyber war where we don't even see our enemy, he commented.
"If you don't see your enemy, you don't think about your enemy. This is really the time and place when we need to think about our enemy and heighten our defences and think about it all the time, because we are all under attack. If we don't think we have been attacked, then we probably just don't know about it."
Citrix Consulting focuses on three pillars to align with its product and solutions portfolio: workspace delivery, networking and mobility. The virtualisation vendor believes the security consulting practice will complement these areas.