Digital TV is a 'joke'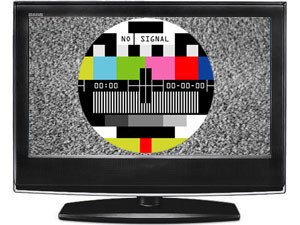 SA's digital migration has turned into a "joke", with Cabinet members holding up the process, which is vital to the state's own aims of expanding broadband access to all.
This week, a Business Day report alleged communications minister Faith Muthambi had defied a previous Cabinet decision to build encryption into set-top boxes. The issue of controls has held up migration - and any ensuing benefits - since the end of 2012, when etv won a court battle to prevent then communications minister Dina Pule from selecting Sentech to manage encryption.
Deputy telecommunications and postal services (DTPS) minister Hlengiwe Mkhize says the Department of Communications (DOC) and state-owned entities are "working hard on this matter so as to ensure we join the world in the switch-on of digital signal by this year".
Laughing matter
Yet, says ICT expert Adrian Schofield, digital migration has become a "joke".
Democratic Alliance shadow minister of telecommunications and postal services, Marian Shinn, says the process has gone "beyond a joke". She says Muthambi should see "digital migration in its wider digital dividend context and stop acting as spoiler of our digital future.
Shinn notes much of Cabinet wants to proceed with haste, but Muthambi is holding things up.
Department of Communications spokesman Donald Liphoko cannot comment on the outcome of Cabinet's deliberations into whether SA should use encrypted signals. Cabinet has failed to issue an update.
Going nowhere
Schofield notes Sentech has pretty much finished its network upgrade to ensure signal coverage, but "there's no point in sending a signal that no one can receive". Sentech has covered 86% of the population with terrestrial signal, with the rest set to be filled in by satellite.
In addition, says Schofield, the tender for the subsidised boxes cannot be awarded until the sticky issue of encryption is sorted out. The Universal Service and Access Agency of SA (USAASA) is meant to award tenders, worth a total of R4.3 billion, in the next few weeks.
Former communications minister Yunus Carrim tried to resolve the encryption impasse, but, despite his decree, Cabinet has yet to finalise the issue, almost a year after it was sent the Digital Migration Policy for finalisation.
Schofield notes there are only four months to go until the world is meant to turn off analogue signal, a deadline SA will miss.
The International Telecommunication Union has set the middle of June as the deadline for when analogue signal will cease to be protected, which could lead to cross-border interference. "For a country that likes to think it is up with the best, we have lost our edge," notes Schofield.
He says the most serious lost opportunity is freeing up the digital dividend, which could be used to roll out broadband in rural areas in support of government's plan to provide access for all. He notes the state is "plugging" the value of the digital dividend, yet at the same time is preventing the country from bridging the digital divide.
The issue of digital migration has become too clouded, says Schofield, and it is clear - despite statements to the contrary - that SA's communications departments are not working together. Mkhize said this week that the DTPS and DOC were "working together, and should continue to do so, to share experience and expertise".