Call centres need fresh approach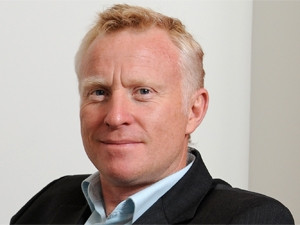 There has been a marked changed in how call centres operate due to the fast-changing nature of technology and the constant demand and connectivity of customers.
"Call centres aren't just there to field as many calls as possible every day, they are actually valuable strategic business units that can steer the direction of the company and improve business processes," says Jed Hewson, director of 1Stream.
He adds that in some instances contact centres are the only human contact between consumers and the company so they always need to be up to date with all forms of communication that customers may use.
Deon Scheepers, head of sales and business development at Interactive Intelligence, notes that the new generation of consumers demands multi-channel communications and much faster response times.
Social media, in particular, is proving challenging for many companies to monitor, manage and integrate into systems in a way that improves customer experience, Scheepers notes.
In the past, says Hewson, the success of a call centre was measured by how many calls one could make in a day or how quickly a telephonic query could be resolved, but contact centres of the future need to be able to communicate with their clients via multiple channels including social media.
"Social media is a must-have for any call centre, customers demand it and want to be communicated with using their preferred channel," says Hewson.
He points out that instead of making call centres redundant, social media has made them a lot busier by providing customers with the opportunity to publicly air their views about companies and brands. "The role of contact centres is to handle calls and social media posts directed at companies," he says
According to a white paper by 1Stream, cloud-based infrastructure is by far the fastest growing area for the call centre industry and is expected to double between 2013 and 2015.
Call centres can now secure technology equipment on a pay-as-you-go basis from a cloud-based provider giving them greater choice, flexible terms of requirements as well as a proven expert rather than an internal junior IT resource, Hewson says.
"Cellphones have made it much harder for call centres to pin down customers, which can be detrimental if debts have to be collected." The white paper reports that the advent of cellphones and the decrease of landline use has made it difficult to reach customers and more difficult to track a debtor. Therefore, call centre technology has to be a lot smarter with regards to how they communicate to people to get the business results they require," Hewson concludes.