SA sees more digital initiatives focusing on learners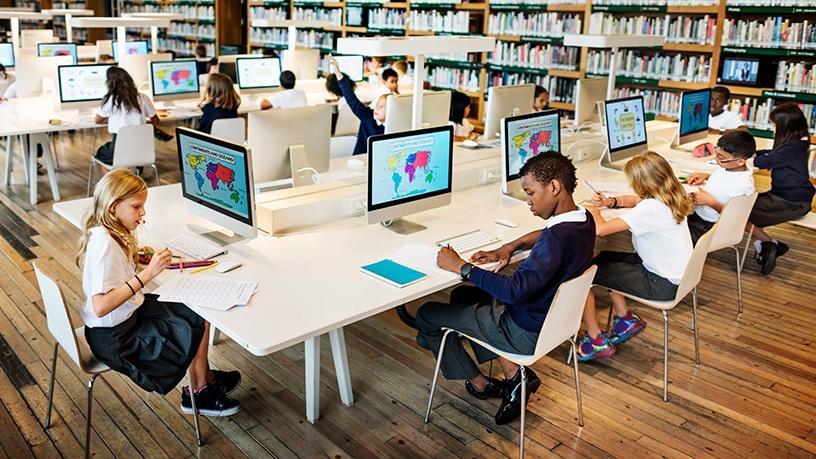 The race to teach students digital skills is heating up, with three companies this week introducing digital learning initiatives.
Educational specialist company I-Innovate introduced the "AI and Robotics for the Future" programme at the Diepsloot Combined School.
Sponsored by IT service provider Tata Consultancy Services (TCS) SA, the programme helps learners and educators explore advanced artificial intelligence (AI) technologies such as automation, machine learning, pattern recognition and neural networks through a series of hands-on innovation sessions, says I-Innovate.
Grade nine students from the school will learn how to create and use AI to problem-solve and innovate in their own lives and communities. TCS employees will mentor learner-led teams throughout the experience, both in-person and online.
"[The programme] connects learning in the classroom to real-world opportunities and career pathways. It is an inspiring and highly relevant way to show children that they can make giant leaps in learning and be a real part of the solutions to some of our most pressing local and global challenges," says I-Innovate CEO Trisha Crookes.
Learners will be introduced to coding and robotics, and will discover how to use these technologies for creative problem-solving, she notes.
The global talent shortage continues to grow as the skills needed by organisations evolve but our education systems fail to do the same, adds Crookes.
She points out there is a need to teach children and communities the latest skills that will help them succeed in today's tech-driven workplace.
"We believe that by making AI concepts exciting and accessible to today's learners, we can help prepare and inspire tomorrow's innovative problem-solvers. There is a growing need across industries for 21st century skills such as problem-solving, creativity, collaboration and computational science.
"We want to introduce students to relevant and experiential new styles of learning that spark students' passion in these subjects, and fuel that passion with real-world opportunities for their future."
The initiative will culminate in an innovation competition where learners will present their creative solutions.
Coding for innovation
Meanwhile, Qberty has opened the Coders and Innovators Hub, at Northriding and Northlands Corner Shopping Centre in Randburg.
The centre will be open to children of all ages; however, the main target market is public schools, says Qberty. The company hopes to bridge the digital gap between private and public schools, and offer students an equal chance of digital experiential learning, it says.
Children will learn how to code, create apps and Web sites, and build robotics, notes Qberty, but highlights its main focus is Minecraft in education.
With technology and innovation becoming the dominating focuses within the education space, educators are still battling to keep up with these changes in classrooms, says Florah Maduma, founder and CEO of Qberty Skills Academy.
"We will offer ICT training and support to educators as well, preparing and equipping them with the necessary and required tools to facilitate these learning activities. Statistics show public schools house more than 92% of learners from foundation phase to high school.
"These are our future leaders and for that reason we believe that supporting and equipping more and more public schools will assist with future economic sustainability through a well-prepared workforce."
There is currently a fee payable for the lessons as the company is still trying to source funding from corporates, says Maduma.
Global enterprise software vendor IFS has also committed to sponsoring learning programmes for 30 unemployed South African youth.
The learnerships will include an NQF level one general education and training certificate, and NQF level three national certificate: business administration services learnership.