Harris, L3 Technologies join forces
The companies agree to an all-stock merger of equals, creating the US's sixth largest defence contractor.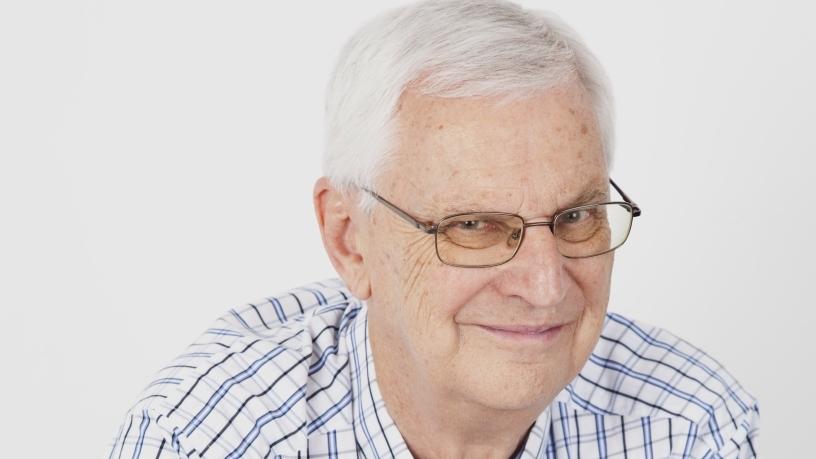 The Harris/L3 Technologies merger, and the death of Paul Allen dominated the international ICT market last week.
At home, it was another quiet week.
Key local news
* Satisfactory interim numbers from Datatec, with revenue up 8.7% and back in the black.
* A positive trading update from Cartrack Holdings.
* Greenlight Re Innovations, a Greenlight Capital-owned reinsurance company, invested in Cape Town-based digital insurance platform, Click2Sure.
* Altron and Huawei Technologies announced a global partnership in an Internet of things (IOT) ecosystem that will see them combine their expertise to deliver IOT solutions for businesses in SA and the rest of Africa.
* A renewed JSE cautionary by Stella Capital Partners.
Key African news
* Good nine-month figures from MTN Ghana, with revenue up 27.5% and profit up 21.5%.
* Nigerian-based Teleology Holdings acquired Uganda Telecoms for $71 million.
* Liquid Telecom has taken sole control of its Zambian subsidiary CEC Liquid Telecom.
* Nokia subsidiary Alcatel Submarine Networks, in collaboration with Equatorial Guinea telecommunications services provider Gestor de Infraestructura de Telecomunicaciones, will construct and implement the Ultramar GE subsea cable system to connect Equatorial Guinea to the islands of Sao Tome and Principe.
* The appointments of Wellington Makamure as Liquid Telecom's regional CEO of Southern Africa; and Adil Youssefi as Liquid Telecom's East African CEO.
Key international news
* Accenture acquired TargetST8 Consulting, a privately held financial services consulting firm specialising in corporate and commercial lending.
* Apple bought Asaii, a music analytics start-up.
* Coupa Software purchased Aquiire, a leader in real-time supplier catalogue search.
* Decision acquired a majority stake in Copperman Consulting, a UK-based SAP EPM specialist.
* InMobi bought Sprint's subsidiary Pinsight Media, in order to give enterprises deeper insight into their data to better reach customers.
* Micron purchased Intel's stake in its joint venture, IM Flash Technologies, for $1.5 billion.
* Ooyala's management team acquired Telstra's video technology company, Ooyala, after writing down the value of the US-based company to zero.
* Rapid7 bought tCell.io, a leading provider of Web application threat defence and monitoring.
* Reliance Jio Infocomm purchased a 51.3% stake in cable TV and broadband service providers Hathway Cable and Datacom, and DEN Networks. The deal was worth $617 million.
* Samsung Electronics bought Spain-based Zhilabs, an artificial intelligence based network and service analytics company, in a move designed to enhance the former's 5G capabilities.
* Singapore-headquartered global investment firm Temasek purchased Israeli cyber technology start-up Sygnia.
Paul Allen, co-founder of Microsoft, has died.
* TDC (Denmark) acquired Danish broadband provider Hiper.
* Twilio bought SendGrid, an e-mail technology firm, for $2 billion.
* Violin Systems purchased the storage business of X-IO Technologies. X-IO has also renamed itself Axellio, taking the brand name of its edge computing and hyper-converged infrastructure technology as its new company name.
* Advantech made a 15% investment in touch panel maker Mildex Optical.
* Amazon made an 8% to 9% investment in India-based Future Retail.
* Spotify invested in DistroKid, a distribution service that allows recording artists to upload music across online stores and streaming platforms, including Spotify's biggest rival, Apple Music.
* A strategic partnership between semiconductor giants ARM and Intel, which have agreed to work together to manage networks of connected devices from both firms, clearing a major stumbling block to market growth of the so-called Internet of things. They will use common standards developed by Intel for managing IOT devices, connections and data.
* CNEX Labs and its co-founder Yiren "Ronnie" Huang have alleged in a US court that Huawei and its Futurewei unit have engaged in a multiyear plan to steal CNEX's technology.
* Harris and L3 Technologies have agreed to an all-stock merger of equals, called L3 Harris Technologies, creating the United States' sixth largest defence contractor.
* Very good quarterly figures from Crown Castle International and Netflix.
* Good quarterly numbers from ASML Holding, CTG, Harris, Infosys, L3 Technologies, PayPal, Reliance Jio Infocomm and Tata Consultancy Systems.
* Satisfactory quarterly results from Alliance Data Systems, America Movil (back in the black), Ericsson (back in the black), Euronet Worldwide, Rogers Communications, Software AG and TomTom.
* Mediocre quarterly results from Adtran, IBM and Lam Research.
* Mixed quarterly figures from A1 Telekom Austria, SAP and TSMC, with revenue up but net income down; and from Omnicom Group and Snap-On, with revenue down but net income up.
* Quarterly losses from Atlassian, Cree and Limelight Networks.
* The appointment of Robert Hsiao as vice-chairman of Innolux.
* Paul Allen, co-founder of Microsoft, has died.
* An IPO filing for Nasdaq from Qualtrics International, a US-based survey software company.
* A very good IPO on the NYSE by Anaplan, the provider of a software as a service solution that delivers analytics-heavy platforms with predictive technology to inform business decision-makers at various levels across an organisation.
Research results and predictions
Worldwide:
* Until 2023, shipments of cellular IOT devices are forecast to grow at a CAGR of 23.2% to reach 1.1 billion units, according to Berg Insight.
* Worldwide IT spending is projected to total $3.8 trillion in 2019, an increase of 3.2% from expected spending of $3.7 trillion in 2018, according to Gartner.
Stock market changes
* JSE All share index: Down 2.6%
* FTSE100: Up 0.8%
* DAX: Up 0.3%
* NYSE (Dow): Up 0.4%
* S&P 500: No change (marginally up)
* Nasdaq: Down 0.6%
* Nikkei225: Down 0.7%
* Hang Seng: Down 0.9%
* Shanghai: Down 2.2%
Look out for:
International:
* CK Hutchison offloading its mobile towers in Italy.
* Philip Jansen, who has been offered the role of BT chief executive.
South Africa:
* Further developments regarding spectrum allocation.
Final word
Forbes has published its 2018 list of the world's most reputable companies for corporate responsibility. In the top 50, from a technology perspective, are:
* 1: Google
* 6: Microsoft
* 8: Canon
* 12: Cisco
* 13: Intel
* 22: Sony
* 24: SAP
* 31: LG
* 33: Oracle
* 41: Dell
* 44: HP