Cloud migration strategy under scrutiny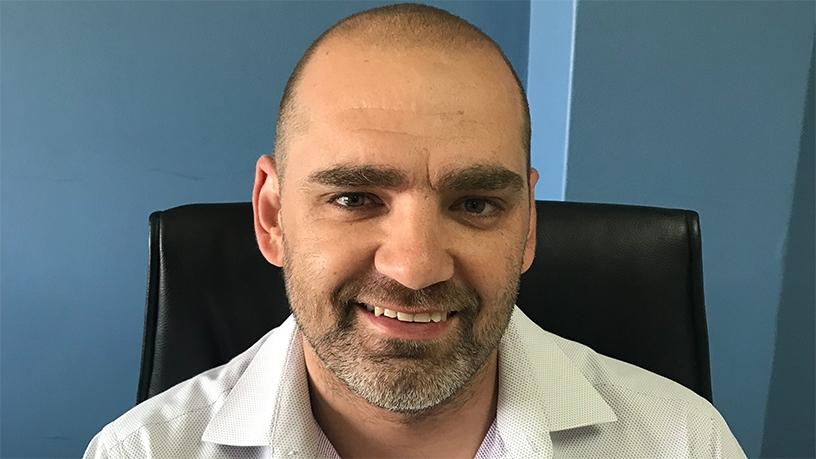 ITWeb Cloud Summit is in its second year, in the current format and brings you more than ever before in experts, content, case studies, and relevant local insight.
We have the ear of the experts in Cloud in South Africa and the 2018 event will continue to deliver on its mandate to dissect the A - Z of cloud for a more agile, cost-efficient and secure business environment.
We spoke to Rudi Strydom, enterprise architect, Imperial Logistics about his cloud migration strategy.
ITWeb: Why would or should an organisation choose to move to the cloud?
Strydom: The decision to move to any cloud platform must primarily provide business benefit for the organisation. It must drive a business outcome. The reasons why an organisation wants to move to the cloud depends on what the organisation wants to achieve with cloud.
One of the main reasons why organisations would choose to move to the cloud is that it enables agility, in the sense of the services that surrounds cloud solutions.
ITWeb: What are the pros and cons associated with moving to the cloud versus remaining on premises?
Strydom: There are multiple pros associated with moving to the cloud versus keeping it on premises. These include asset investment. Cloud offers you the capability of running your solutions on a OPEX model, instead of having to invest heavily in hardware and software for on premises. When your organisation has an asset light (or asset rightness) strategy, cloud definitely enables this strategy; another advantage is that it frees up human resources in the IT department to focus on driving business value technologies, because they don't have to focus on keeping the lights on from an infrastructure point of view; cloud solutions give you the capability to access your systems from anywhere. Traditional on premises infrastructure is usually complex to set up as a cloud solution and needs a lot of configuration and network changes. Security can be an advantage because cloud providers usually have strong security and compliance in place, which might be lacking in on premise environments; capitalising on additional services that cloud providers offer.
The cons include cost: going cloud doesn't always mean cheaper. That's why there needs to be a clear business value or outcome for moving to the cloud; regulatory concerns regarding where your data sits and who owns the data; customer support from cloud providers; possible downtime due to Internet connectivity issues and minimal flexibility; security concerns, although cloud can offer enhanced security, there is also a concern around security of having all your data at a cloud provider.
ITWeb: How does the organisation go about deciding whether to move the cloud or stay on premises or a combination of both?
Strydom: This really depends on the reason why an organisation is looking to move to the cloud. Is the strategy to reduce CAPEX spend and move towards an OPEX model, do they want to enhance processes (i.e. like moving away from tape based backups and towards disk based long term storage), or do they want to leverage and have access to new technology faster? The key question to answer when deciding to move to cloud is why do we want to do it? Is it more effective, can we still do it the same on premises or not, do we want to spend money or time on implementing technology that is already available in the cloud? Comparing how much it's going to cost, time spend and skills available internally compared to hosting it with a cloud provider. Moving to the cloud has to have a clear benefit to business and drive a specific business outcome, otherwise why do it.
ITWeb: What are the most important pointers organisations should remember when moving to the cloud?
Strydom: It has to bring benefit to the business (either by improving a solution/technology, enhancing a process, etc.). Just moving to the cloud for the sake of moving to the cloud is the wrong approach. Make sure you know what you are getting yourself into. Understand the SLA, the cost, the actual technology/features you get, how much control you have over your environment in the cloud, the licensing of the solution, the performance you will get, etc.)
ITWeb: What do you see as the biggest drivers/motivators for the move to cloud?
Strydom: Innovation. In today's extremely competitive environment, businesses need to be innovative and ahead of the curve with their service/products that they offer.
Cloud solutions offer the opportunity to take advantage of technologies like IOT, AI, machine learning, predictive analytics etc. IAAS is a commodity these days and not really a differentiator anymore, the enhancing capabilities of the cloud is what needs to be utilised in order to move your business forward.
ITWeb: Why did you agree to present at the cloud summit? What is it that you bring to the table and what do you want attendees to take away with them after your presentation?
Strydom: Most people won't associate working in a logistics business with being an innovative or exciting environment to be in from a technology perspective. But logistics and supply chain is actually an extremely innovative industry and depends heavily on cloud computing. Logistics is also an extremely cost-sensitive business, so when decisions regarding technology are made, there has to be a clear business value to it. Having experience in infrastructure for many years, I have a deep understanding on challenges most organisations face when needing to decide if moving to the cloud is the best option or not and can provide these learnings to the attendees at the conference.