Microsoft Cloud Society gears up for jobs of the future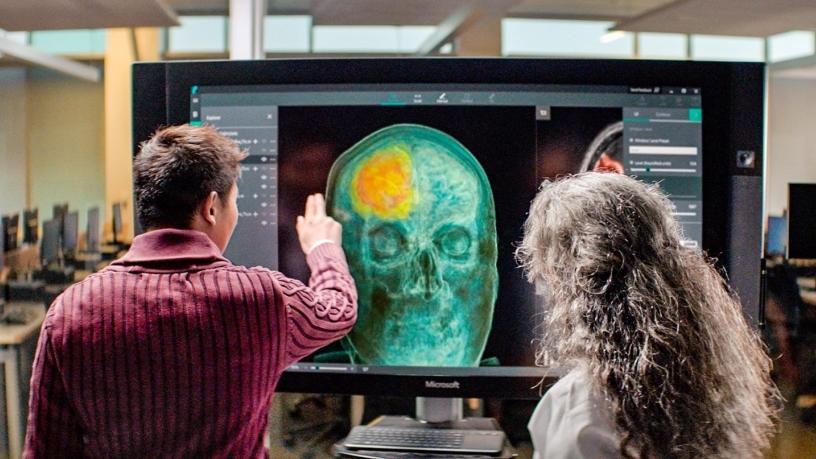 The World Economic Forum (WEF) estimates up to five million jobs could be lost to automation by 2020. Given this uncertainty, it's not surprising many people have fears about a future workplace that might leave them unemployed.
Automation technologies will not only make businesses more efficient while unlocking innovation and new solutions, they will also create new jobs. Gartner estimates artificial intelligence (AI) will generate 2.3 million new jobs, while the IDC and Microsoft predict cloud computing could potentially generate more than 14 million jobs across the globe in the next three years.
This positivity is also reflected in the Global Shapers Study, from the WEF, which found 80% of millennials believe technology is creating jobs, rather than destroying them.
So, how do we begin to prepare for the new world of work? What skills are needed to future-proof our jobs, and how do we sustainably manage this transition towards the 'fourth industrial revolution'?
Microsoft lists a few factors we need to take into consideration:
* Digital literacy for digital encounters;
* Teaching process, problem-solving and STEM;
* Re-engineering education for the class of 2030; and
* Learning, unlearning, and relearning.
However, there is a global shortage of skilled job candidates to fill the growing number of cloud jobs, and the Middle East and Africa region is no exception.
The region needs to tackle the challenges of an increasingly digital future, and one way to do this is to address the cloud skills gap among the youth. This is the aim of the Microsoft Cloud Society.
The programme offers training, certification opportunities, and face-to-face engagement opportunities to meet with Microsoft's cloud experts. In this way, the Microsoft Cloud Society is one means for those already in technical fields to learn with the future in mind, and it speaks directly to the need for ongoing learning.
In just over a year, the Microsoft Cloud Society programme has reached over 100 000 members and has revolutionised the way Microsoft approaches skills-building across the region.
Click here to read more about how you can adapt to survive and thrive.