SA's new crypto-currency developed to save rhino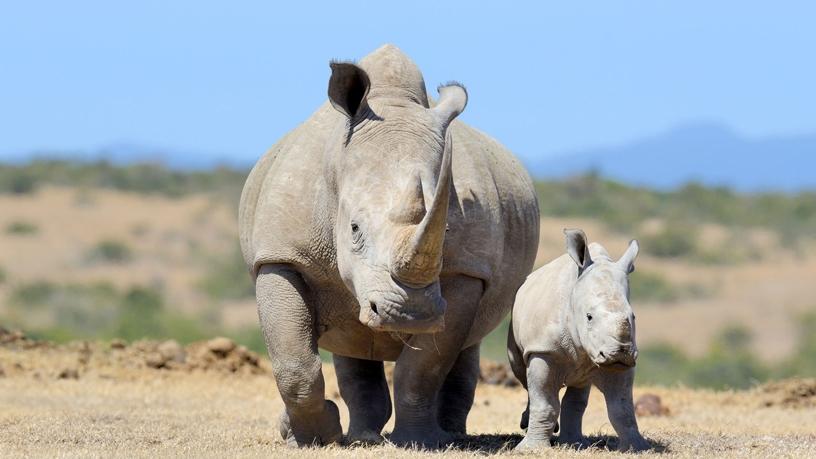 The Rhino Coin Foundation has developed a new crypto-currency that it believes will play a big role in rhino conservation.
The new crypto-currency, Rhino Coin (RNC), aims to generate funding for rhino conservation, support anti-poaching initiatives and contribute to safeguarding the future of SA's rhino population through blockchain technology.
Alexander Wilcocks, co-founding member of Rhino Coin, says: "The RNC project was born out of circumstance, as I had the privilege to see the absolute beauty of these magnificent creatures and to interact with them, in person, as there was rhino on my uncle and father's game reserve just outside of Pretoria.
He notes that the Rhino lived there, quite peacefully, for a number years. "We implemented all security measures we could with our limited resources, but eventually, the rhino on the reserve fell victim to poaching, brutally slaughtered for their horns, hacked out of their faces while still alive, without any regard for their lives. This made me realise how dire the situation is."
Trading platform
According to Wilcocks, Rhino Coin's solution is to create a trading platform, based on blockchain technology, which will enable conservationists to unlock the value of stockpiles of legal rhino horn.
Based on a private blockchain built on Ethereum, RNC will take the form of a digital currency that will unlock the value of ethically obtained, stockpiled rhino horn, creating a new stream of revenue for conservation as well as creating a trading opportunity for coin-holders.
He explains that the concept works by "digitising" the horn to trade the crypto-currency in a liquid marketplace, thereby creating a new market for rhino conservation and resulting in a much-needed source of fund generation to protect and conserve the species. This is done while at the same time, a trading opportunity is created for the holder of RNC, he adds.
"The innovation of our solution is not only found in its concept, but also in the merging of conservation and crypto-currency, which means RNC participants not only contribute directly to rhino conservation, but they can also experience the many advantages of crypto-currency," says Wilcocks.
He notes that some of these advantages are that the global community can participate in this crypto conservation project with auditable fund distribution.
Also, he points out, because RNC is represented on a 1:1 coin to gram of horn ratio, it provides a sense of stability, which addresses some of the concerns typically raised by crypto critics.
"And of course, there is enormous value in the power the coin-holder will have to ensure the rhino horn stays out of illegal circulation, as the premise of RNC is based on the horn reserve never actually leaving the vault.
"However, RNC can be used to purchase legal rhino horn, by redeeming the RNC for legal rhino horn on a 1:1 basis, once the holder has met all legislative permit requirements."
Making a difference
He explains that because RNC is a trading crypto-currency, its trading price is determined by the market that it trades in and as of 12 June, the last trade price is sitting at R119 per RNC.
From all coins that are introduced into the system, 74% goes directly back to conservation and affected communities, while 12% of coins are allocated to cover operational expenses, 5.5% to software development and 8.5% to compliance, marketing, insurance, etc, says Wilcocks.
"The objective behind RNC is to make a difference, instead of solely making a profit. The aim of RNC is to provide a source of sustainable funding to rhino conservationists, so that they can better equip themselves to continue their fight against the demise of the rhino population."
According to the Rhino Coin Foundation, more than 7 000 African rhino have been lost to poaching in the last 10 years.
In spite of the 1977 CITES ban on international trade of rhino horn, more than 95% of the black rhino population in Africa was wiped out by poaching between 1970 and 1992, decimating the population numbers from around 60 000 to around 2 500 to 3 000, it says.
The foundation points out that in the decade before 2009, the South African rhino poaching stats averaged at around 21 rhinos poached per year.