How COVID-19 accelerated SA's move to the gig economy
Gig workers allow companies to be more flexible in terms of scaling up or down fast − an essential survival tactic as competition and demand for digital skills intensify.
The pandemic has redefined the workplace for employers and employees: rigid constraints have been removed in terms of place and time in a new remote economy where the workforce has shifted to include the expertise of gig workers.
These changes were happening anyway because of the fourth industrial revolution, but being locked out of our offices for more than six months has accelerated this trend by between five and 10 years.
While the pre-COVID world of work already saw a move away from the old-fashioned notion of having to work in one place at one job, the pandemic has turned traditional employment models on their head, in favour of more agile workforces augmented by experts who are employed on a contingent basis, bringing their particular skill set to a company as and when needed.
Gig workers allow businesses to be more flexible in terms of scaling up or down fast − an essential survival tactic when competition to deliver new products and services is intensifying and the demand for scarce, digital skills such as cloud computing, machine learning, big data, cyber security and more are increasing rapidly.
Altered reality
The lockdown response to the pandemic has dramatically transformed the workplace. Deloitte has called the COVID-19 pandemic "a time machine to the future", while theHarvard Business Reviewdescribed it as the "most significant social experiment of the future of work in action, with work from home and social distancing policies radically changing the way we work and interact".
This has upended the workplace, validating the significance of remote working as a viable alternative to the necessity of the physical presence of the traditional business model.
Having become accustomed to having workers scattered outside the office, businesses have become more comfortable augmenting their teams with talent sourced outside the company.
The pandemic has turned traditional employment models on their head, in favour of more agile workforces.
More and more firms are outsourcing skills to complement or expand their current talent pool. This "gig" economy is more efficient and cost-effective, but importantly, allows access to talent in far-flung geographies.
While a shift towards contingent labour of the gig economy was already under way prior to the pandemic, the COVID-19 pandemic has brought the benefit of flexible working into sharper focus, highlighting its crucial role in enhancing business productivity without the associated costs of employing permanent staff.
The end of 9 to 5?
The gig economy has been a rising trend for some time now, first emerging in the wake of the 2008 financial crisis. Some 64 million individuals in the US and European Union are gig workers − the fastest growing area of job creation, according to McKinsey. In the African context, McKinsey estimates that 63 million people in Africa are involved in some type of self-employment.
These numbers are receiving a significant boost, with most organisations surveyed expecting contingent work to play a key role in shaping people strategy in the near future as professionals seek flexible alternatives to traditional employment.
Many workers who are joining the gig economy are doing so to be more flexible − foregoing job security and other perks to have more control of their working lives.
With this flexibility comes great responsibility to keep skills up to date, as this is no longer the role of an employer.
Accessing a digitised labour market platform for the right talent without being limited by geography is the upside for companies.
Now businesses can expand their talent pool, closing skills gaps in the IT and digital skills space, according to the demands of particular projects.
Employees in turn can work at a growing number of jobs that can be done anywhere there is access to a computer or smartphone. Additionally, according to McKinsey, most independent workers who have actively chosen the gig working style report high levels of satisfaction with it.
The COVID-19 tipping point
Employers and employees have become comfortable with remote work. Previously, many organisations didn't trust employees to work remotely, concerned they would not be able to manage productivity.
In a survey conducted by Boston Consulting Group, a large group of respondents reported being able to maintain or improve productivity. In the past, many felt the need to engage with clients face to face, often travelling across town, the country or even overseas to attend a single meeting.
Having now spent months meeting via video-conference, productively, it's unlikely that all meetings will revert to face to face once this crisis is behind us.
Working remotely and attending meetings via video-conference has allowed companies to think more broadly about resourcing.
As businesses have put the necessary controls and processes in place to function effectively without the physical presence of employees, it has opened our minds to the possibility that not all staff will be permanently employed. Relevant expertise can be engaged regardless of location.
Many organisations have decided that when employees return to the office, it will be on a more flexible arrangement. Seventy percent of staff surveyed would prefer a hybrid model − to return to work for some of the time and be based remotely for the balance of their time.
In this landscape, companies will increasingly leverage a blend of external and internal resources, combining a stable, permanent workforce for their core skills requirements, complemented by on-demand, highly-flexible resources as required.
By augmenting the current workforce with gig talent, companies gain a competitive-edge in productivity and service delivery while simultaneously reducing cost and mitigating the financial risk of a large, permanent workforce.
Workplace of the future
The COVID-19 crisis has given businesses an opportunity to re-imagine their existing talent strategies and incorporate alternative workforce models as a critical lever for growth. This will see a workplace with a blend of onsite and offsite teams, comprising permanent and gig workers.
As businesses begin to adjust to the post-pandemic normal, we will see an increasing move away from traditional, inflexible staffing models as the independent workers and the gig model become mainstream as businesses embrace the benefits of a flexible workforce.
The gig economy has the potential to bring much-needed economic benefits, providing a solution to addressing South Africa's unemployment crisis by opening up opportunities for independent workers in the South African job market and internationally.
In turn, businesses can leverage this on-demand workforce solution to radically transform the workplace, boosting productivity, efficiency and the competitive-edge of their organisations in the post-pandemic environment.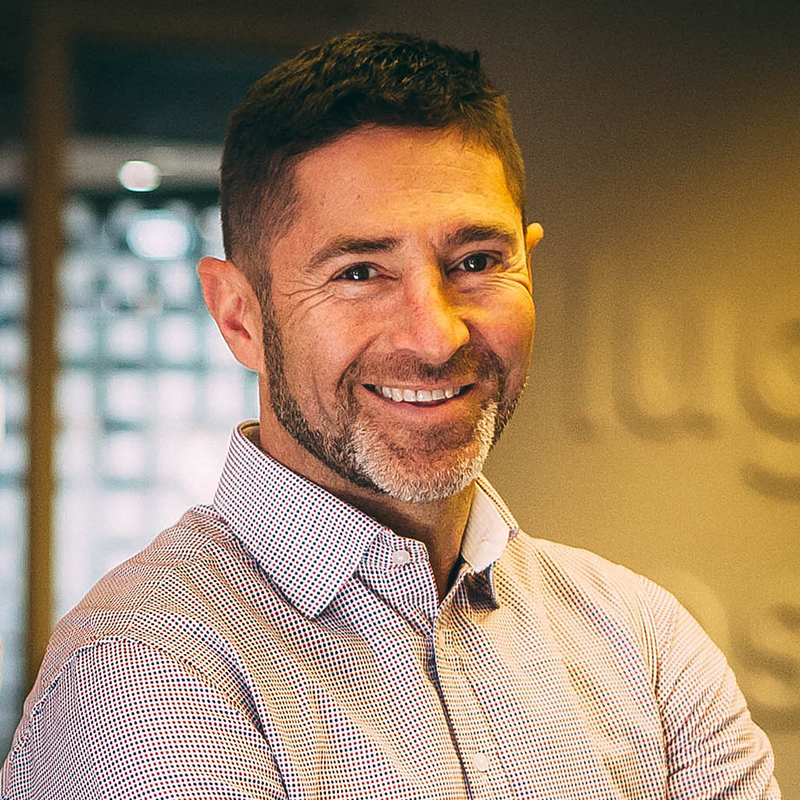 COO of Mindworx.


Martin Pienaar is COO of Mindworx. Business, cutting-edge technology, education, community service, fitness and co-owner of a boutique liquor store: these are Pienaar's chief passions.

He is responsible for marketing, finance, analytics, IT, the Mindworx Academy and permanent recruitment teams, and development of the business. He is a qualified Chartered Accountant and is a member of the South African Institute of Chartered Accountants.

A strategic and visionary thinker, he is a natural solver of problems. On a personal level, his love of fitness has seen him complete the notoriously difficult Cape Epic cycle race. A highly sociable cook and foodie, he enjoys spending time with his family, getting out on his boat over weekends, and devouring business books and biographies. He is known for his community mindedness.