De Aar to host 4th annual NCDevHack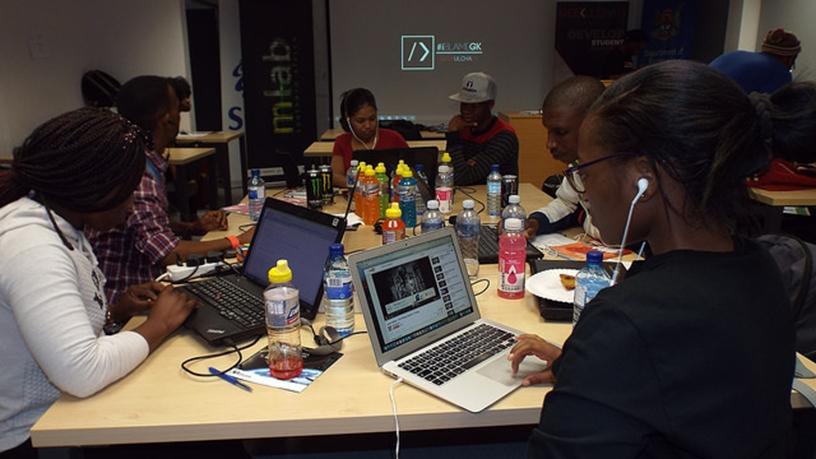 The 4th Annual Northern Cape Developer Hackathon (NCDevHack), themed 'Digital Innovation for Connected Governance and Sustainability', will be held in De Aar from 31 August to 2 September 2018.
NCDevHack is an annual provincial hackathon (coding and innovation festival) aimed at stimulating and developing ICT and entrepreneurship in the province. Previous editions of NCDevHack have been hosted in Kimberley and Upington.
According to Tiyani Nghonyama, COO and CTO of Geekulcha, the hackathon is looking for solution types, including mobile apps, Web sites, IoT and data visualisations, to drive smart citizenship, better service delivery and environmental sustainability.
In 2015, the Northern Cape Department of Economic Development and Tourism (DEDAT), together with Geekulcha, created the NCDev Ecosystem to drive the ICT and SME scene in the province. The platform has since hosted nine hackathons in the province, and 11 start-ups have been created through them.
The 2018 edition of the hackathon will be powered by DEDAT in partnership with Solar Capital, Angels Resource Centre, E-Zone, Geekulcha, Red Bull, Open Data SA, FibreCo, the Department of Public Service and Administration (DPSA) and CPSI, and will be supported by the Geekulcha Student Society (GKSS) and Engineers Without Borders (EWB) at Sol Plaatje University.
Creating opportunities
Lizelle Coombs, CEO of Angels Training and Resource Centre, says: "The Angels Resource Centre is always excited to be part of technology interventions in under-resourced communities. We believe it creates hope, access to information and opportunities. The social engagement and excitement around such events are always positive and truly inspire our communities to work together while having fun and building long-lasting relationships."
"With a culture of hackathons on the rise, we need to explore the role of hackathons in academic access, excitation and acceleration in bringing about excellence. Participants will be challenged to contextualise their solutions for the betterment of life and channel economic growth," says Nghonyama.
Rodwyn Grewan, a senior manager at DEDAT, says events of this nature are aimed at developing a knowledge society, through innovation that enhances inclusive economic growth by 2020.
IgniteHack and NCDev Women Summit
NCDevHack will also be used to launch Service Delivery Month by the DPSA, building up to the national IgniteHack, to be held from 28 to 30 September in Gauteng.
In addition, ahead of the NCDevHack, the student societies (GKSS and EWB) at Sol Plaatje University will host the second annual edition of the NCDev Women Summit, on 25 August in Kimberley, to help females get involved in shaping the future of the province through innovation, entrepreneurship, science and technology.
Chairperson of the NCDev Ecosystem, Creston Campher, and Mohau Girruite, from DEDAT, both urge locals of De Aar to be part of this Hackathon as it's definitely a must-attend event.
The hackathon will be held from 31 August to 2 September 2018, at the Solar Capital Community Training Centre, in De Aar, Northern Cape. It will start at 17:00 on Friday and end at 13:30 on Sunday.
First prize is a trip to the National Hackathon at the end of September. Other prizes include vouchers sponsored by FibreCo.
It hopes to attract 60 participants, including students, techies, designers, activists, entrepreneurs and suchlike.
For more information, visit www.hackathon.ncdev.co.za.