Tech solves job recruitment woes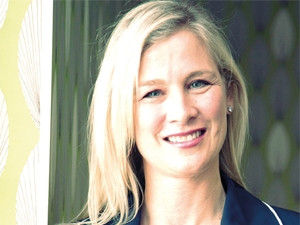 After years of strong economic growth across the continent, African organisations face an enormous demand for technical and professional skills to keep expanding their businesses.
This is according to Anja van Beek, HR director for Sage VIP and chief people officer for Sage AAMEA (Australia, Asia, Middle East and Africa) who notes many businesses report taking longer to fill vacancies and are experiencing higher staff turnover.
She notes organisations can turn around the war for talent by making the right strategic choices and making use of today's technologies to streamline operations.
There are a number of international companies that want to grow into Africa but many HR departments are not well-prepared for an escalating war for talent that sees people with key skills and expertise able to pick and choose between employers.
Van Beek points out today's employees are ambitious, connected, and demanding global thinkers - they're more mobile within the borders of their own countries and industries than ever, and are also increasingly open to global opportunities.
Organisations must make sure they are making optimal use of online recruitment platforms to attract and retain skills, says Van Beek.
The HR departments must look at their recruitment processes and ensure they're smooth and automated, she adds.
Van Beek notes cloud-based solutions give companies the perfect opportunity to automate manual processes, replace legacy platforms with more efficient solutions, and achieve higher levels of integration across their processes from recruitment to an employee's exit from the organisation.
Companies must look at how effectively the company is using technology to engage employees, she says. Tools such as employee self-service can reduce paperwork for the HR department while delivering better service to the workforce, she adds.
HR departments also need to start seriously leveraging data to make people decisions - HR has an unprecedented opportunity to become more data-driven, analytical and strategic in the way it acquires talent, says Van Beek.
According to James McKerrell, CEO of CRS Technologies, skilled employees are in demand and there is a trend of them moving now for money.
He believes because the growth in Africa was not anticipated to be so high or so fast -there is now a great urgency in the search for skilled employees.
McKerrell says although there is now a faster uptake of technology in HR departments as they realise its benefits in recruiting talent - the HR departments need to be educated in managing technology processes that will help acquire talent.