Algorithms, IOT drive digital future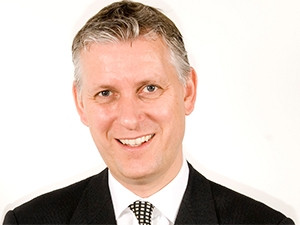 Big data is already pass'e: the future of business is the algorithm economy. Peter Sondergaard, global head of research at Gartner, opened Gartner Symposium/ITxpo 2015 in Cape Town this morning, with a series of predictions for digital businesses (and dire warnings for those which fail to achieve digital transformation).
"Interrelationships are the future of business," Sondergaard said. "Relationships between apps, between hardware, between customers." The exponential addition of new connected entities is creating a mesh of relationships so complex that traditional business practices cannot hope to keep up, he said, creating a new world order in which algorithms, facilitating lightning-fast responses to shifting business needs, become the new competitive-edge.
That's a consequence of the Internet of things (IOT), and IOT is a clear central theme at this year's event. But Sondergaard noted the point of IOT is not the devices themselves, but the new business practices which Gartner feels will inevitably emerge.
"IOT hardware spend will reach $2.5 million per minute next year. In five years' time, we'll be connecting one million new devices every hour. The interconnected relationships which result cannot be driven by data but by algorithms. Data is dumb, it has no inherent value," he said.
This also extends Gartner's notion of "bimodal IT", Sondergaard said. In 2014, the firm introduced the idea of a two-speed approach to business IT, supporting existing processes and separately fostering innovation. The pace of digital transformation is making that separation ever more acute, he pointed out.
"You can't build a digital business on top of existing business processes," Sondergaard said. The steady erosion of control within the IT department, often dubbed "shadow IT", is a harbinger of things to come, he added. "In 2005, IT controlled 70% of enterprise technology spend. Now, it's 58%, and it will be under 50% in 2017. And we don't see that as bad news." Embrace that transformation rather than resist it, he advised, and allow innovation to flourish.
Influence, not control
As a result, CIOs are being forced to reinvent their roles, to one of trusted advisors rather than policy enforcers. "Technology ownership has shifted. Talent has shifted. It's out of your control. Aim to have influence - that scales. Don't try to keep control - that doesn't scale at all."
Algorithms too will become increasingly automated, he predicted. From today, where we apply patterns to big data and use it to drive decisions, to a future where small but powerful transformative engines combine in innovative ways to produce high value at the moment it is needed, before being recycled and repurposed. "Algorithms are going to be traded as assets. And they will also be regulated."
Post-app economy
This will have profound implications for customers, and for organisations managing customer relationships, he said. "By 2020, 40% of interactions will be with smart agents. Siri, Cortana, Echo, Google Now - these are early prototypes. Agents will be the platforms of the future. Users will forget apps - we are moving into the post-app economy."
With that vision of the future, businesses need to take stock of their information assets, Sondergaard said. "You need to inventory your algorithms. Determine which ones are critical, who is responsible for them, what value they add, which ones can be divested or outsourced, and which ones should be public or kept strictly private."
Gartner predicts the growing focus on automation will also see an increasing focus on risk, Sondergaard said, with a shift from preventing attacks to developing business resilience. "By 2017, 30% of IT budgets will be spent on risk and security."
Finally, don't expect suppliers to innovate for you, he said. "CIOs must function as venture capitalists, funding and if necessary acquiring strategically important start-ups. We coined the term 'techquisition' to describe companies acquiring strategically important technologies. We've seen financial services companies buying fintech start-ups, industrial companies buying automation start-ups - this is going to continue."
CIOs need to be trusted business partners, intimately involved in business strategy, development, and risk, Sondergaard said.