Dynamic DNA to bridge ICT skills gap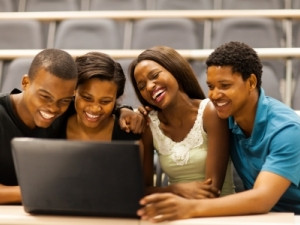 Technology Group Dynamic Technologies has established Dynamic DNA as part of its BEE enterprise development programme.
Dynamic DNA is a 51% black female owned ICT learnership academy, which provides learners with a combination of the theoretical skills and hands-on work experience they need to thrive in the technology sector.
The company says the initiative helps organisations develop dynamic young people who will become the technology leaders of tomorrow.
SA has had perennial skills ICT skills shortages. A recent report by Wits University's Joburg Centre for Software Engineering shows SA continues to fall behind its African peers in regards to ICT skills.
Dynamic DNA takes learners out of the townships, gives them an opportunity to thrive, grow and empower themselves with skills, and enables them to imagine a future in which they are highly employable and able to help their families back home and assist with the welfare and education of their siblings.
"These learners come to us not knowing how to switch on a laptop, and they leave with the skills to develop, program and test software, and to contribute to South Africa's growing knowledge economy," says Prudence Mabitsela, MD of Dynamic DNA.
The training institution is accredited by the Media, Information and Communication Technologies Sector Education and Training Authority, and offers locally and internationally accredited ICT learning programmes. It equips learners with the skills to choose a number of different career paths in the ICT industry, including Web development, mobile development, programming, QA testing, business analysis and ICT project management.
According to its founders, Dynamic DNA aims to drive the continuous education and employability of ICT graduates.
The group notes a 2016 CareerJunction Index report showed skilled IT professionals are in high demand in the country. The report points out programmers and software developers are at the top of the skills list in terms of market demand.
"Our aim is to help bridge that gap between industry needs and available skills," says Mabitsela. "Many companies find it difficult to take on ICT graduates because they lack practical experience and soft skills, causing internships to fail, and adding little value to both the company and the learner. Our programmes ensure they gain valuable practical experience while they are studying towards a qualification."
Companies participating in the programme include DVT, IndigoCube, Cloudsmiths, Blue Pencil and Enzani Technologies. "We are calling on more organisations like these to support this initiative and help to create real jobs for talented young people," adds Mabitsela.
Dynamic DNA offers Systems Development NQF Level 4, 5 and 6, leading to a three-year IT diploma. In addition, the academy is an accredited Microsoft learning partner, and offers all Microsoft Certified Solutions Developer certifications, as well as Microsoft Certified Solutions Expert certifications.
"Our graduates are able to build innovative solutions across multiple technologies, both on-premises and in the cloud," says Mabitsela. "They learn the skills to design and build agile applications in a complex business environment. They also learn about communication skills, presentation skills, the work ethic and professionalism, making them employable from the get-go."
Ideal candidates have completed matric, with an average of 60% in both maths and science. Those who meet these criteria are also required to go through a comprehensive interview process to determine whether they will benefit from the programme.
Click here for more information.