Smartwatches are getting fancier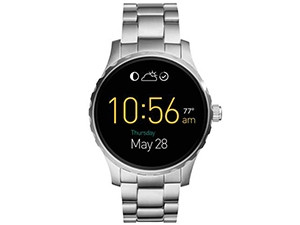 Smartwatches no longer look like geeky accessories and are dominating the wearables market. This week, at Europe's largest consumer tech conference, IFA 2016 in Berlin, over 15 smartwatches were showcased.
In June, International Data Corporation (IDC) forecast the wearables market will experience a compound annual growth rate of 20.3%, culminating in 213.6 million units shipped in 2020.
Current IDC estimates show worldwide shipments of wearable devices will reach 101.9 million units by the end of 2016, representing 29% growth over 2015.
Fashion forward
Traditional watch manufacturer and fashion brand Fossil is moving into smartwatch territory so as not to be left behind as the market demands more from a normal timepiece.
The Q Wander and Q Marshal feature a microphone and speaker for phone calls on the go, message notifications, activity tracking, interchangeable straps, and an automatic time zone locator. The watches are compatible with Android and iOS, and integrate with fitness apps like MyFitness Pal and Google Fit.
The watches also have a button that when pushed will locate the user's phone.
Swimmer's delight
Samsung unveiled its Gear S3, which is water-resistant and features an always on-display that can be programmed to look like a traditional watch.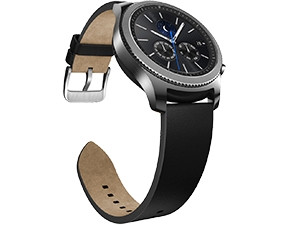 The device features GPS, a barometric altimeter and an LTE connection. The Gear S3 has a slightly larger display than its predecessors. The company partnered with Swiss watch manufacturers to create a smartwatch that is as durable as a traditional watch.
The Gear S3 will come in a rugged 'Frontier' design, or 'Classic' version.
Faster processing
The Asus ZenWatch 3 is one of the first smartwatches to use the Qualcomm Snapdragon Wear 2100 chipset, with 4GB memory and 1GB RAM. It runs on Android Wear OS, unlike the Samsung Gear S3, which means there will probably be a larger selection of apps to choose from on the device.
The ZenWatch has customisable buttons, fast charging (the company claims it will be fully charged within 15 minutes), and the look of a high-end steel watch.
Something for the kids
Alcatel announced a smartwatch for children, the MOVE Track&Talk, which is connected to an app on parents' smartphones. This allows parents to locate their offspring within minutes, using GPS. Parents are also able to communicate with children, when they are apart, by sending a message or making a call to the wearable using the app.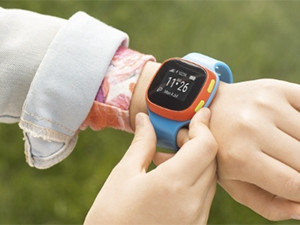 The smartwatch can store up to five speed-dial numbers and 10 contacts in case of emergency. The device is intuitive and also tells the time. The battery should last up to four days.
The company also launched wearables for adults at IFA, including the MOVEBAND and MOVETIME WiFi Watch.
Other wearables launched at IFA include the Charge 2 and Flex 2 from Fitbit, the TomTom Touch, the Garmin Forerunner 35, the Misfit Shine 2 and Ray, the Sony FES Watch U, as well as the Withings Steel HR.
It is not known when and if these products will be available in SA, or how much they will cost.