Emerging tech under standards scrutiny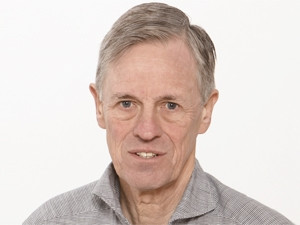 How do you create standards for technology which is developing at breakneck pace? That's the challenge facing Chris Harding, director for interoperability and SOA at The Open Group.
The Open Group formed an "Open Platform 3.0" forum in 2013, with the goal of formalising standards and frameworks around what it saw as key technologies shaping the future of computing. What Gartner describes as the "nexus of forces" and IDC calls the "third platform", this is the conjunction of mobile, cloud, social, big data and the emerging Internet of things.
The Open Group is well known for its standards work in other areas, notably TOGAF, the Open Group Architecture Framework, which offers enterprises a high-level blueprint for designing and implementing information technology projects. The goal of the Platform 3.0 forum is to provide similar guidance for companies creating and deploying next-generation IT services.
Existing Open Group working groups, such as the cloud working group, the QLM (quantum lifecycle management) group and the UDEF (universal data element framework) group have become part of the new Open Platform 3.0 initiative. And other working groups, notably the security working group, are also playing an instrumental role, Harding says.
All this could seem premature. These are new technologies, and rapidly developing. Are standards really needed? The Open Group is getting a head start, Harding says, and hoping to guide development by letting standards evolve alongside the technology.
"There's a crystallisation process," he says. "As technology advances, you see standards crystallise out." De facto standards emerge as technologies mature, Harding says, but the process needs to be monitored to help enterprises avoid lock-in and dead ends.
Cloud computing, one component of the Platform 3.0 concept, is a good example of this in practice: "There are well-established cloud solutions, but they aren't necessarily talking to each other. And point solutions apply in other areas as they develop. There are always tensions between vendors who produce proprietary solutions."
The standards process is a long road, but the Open Group is moving as quickly as it can. "The first stop is to identify common patterns; that's the stage we're at now. We've published a set of use cases and a white paper on the platform. The next step is to publish a snapshot of the platform - we're hoping to publish that at our conference in October. We have a complete set of basic models identified; we will add a set of capabilities and principles for the use of the platform and some description of how the platform addresses non-functional attributes, especially security."
That is still some way from a full standard, Harding says. "That will follow about a year later."
Addressing concerns
Far from a static document, obsolete before it is published, Harding says the Open Platform 3.0 framework will be updated frequently as technology evolves, and will support fast-moving technologies.
A key focus is on describing business scenarios ? enterprise use cases which help users establish their alignment with standards. "For example, there is the desire within enterprises to have more direct use of technology by business departments, and to support the more rapid development cycle of new products. One objective is to have a standard that supports this. There are different ways it can be done; one way is by DevOps with a focus on a more rapid turnaround. Another is to provide users with some kind of development studio to compose solutions.
"We want the standard to support that sort of rapid development. In the public cloud, you can spend small amounts of money to get a prototype working, and then think about rollout and production - that's the point at which you should be thinking about long-term interoperability and questions like ownership and data recovery."
In every aspect of the Open Platform 3.0, security is a concern, along with related topics of identity and privacy. Says Harding: "Security is a key concern, and so is identity. You need a framework to identify who owns the data, who is trying to access it. There are a huge number of concerns, but some of them are already established. Governments are concerned about attacks on infrastructure; the same concerns apply to the Internet of things."
Limited support
Although the Open Group is widely supported by infrastructure vendors, many of which are delivering cloud infrastructure, next-generation service providers are poorly represented. There are notable absences from the list of Open Group Sponsors: Google, Amazon, Facebook, Twitter, Apache, and many more. Harding says the group would love to have those companies involved, but as yet there has been little contact or interest.
How the Internet of things develops will depend partly on standards, and Harding acknowledges everyone has work to do.
"It is getting easier for companies to work with standards bodies," Harding says. But dominant technologies tend to become de facto standards, and bad standards can be near impossible to displace. "It's incumbent on standards organisations to produce solid standards fast enough to avoid those bad standards happening in the first place."