Proposals could drag Internet backwards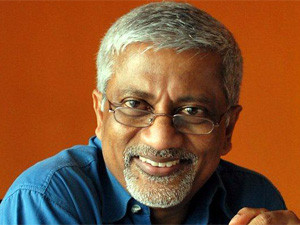 Wide-reaching proposals from International Telecommunication Union (ITU) member states could slow economic progress, raise costs for users who can least afford them, and limit Internet access in developing countries.
The proposals, by Africa and the European Telecommunications Network Operators Association (ETNO), suggest implementing a "sending party network pays" rule, which would force content providers to pay local telecoms operators for the delivery of user-requested data, pushing the cost of access up for those who can least afford it.
As a result, two decades of liberalised, pro-market policies in international telecoms regulation could be reversed, and the cost of accessing information online would increase dramatically, trimming penetration rates, argues Rohan Samarajiva, founding chairman and CEO of LIRNEasia, an ICT policy and regulation think tank.
Going backwards
According to World Bank figures, a 10% increase in broadband penetration leads to an annual economic growth gain of around a percent. Locally, SA wants to achieve 100% access by 2020.
However, the economic and personal benefits of the digital economy in the developing world could come to a standstill if the proposals become ratified by ITU members, Samarajiva argues in a report released yesterday.
The report: "A Giant Step Backward or the Way Forward? An Analysis of Some Proposals Before the WCIT", argues that the suggestions would artificially raise the cost of network interconnection, content delivery, and quality of service, ultimately costing end-users more and stifling penetration.
Samarajiva says the user pays principle would lead to costs being passed along to those least able to afford them, or would result in exclusion from the Internet economy. He adds that the door would be opened for the creation of a top-down, inflexible international regulatory regime for the Internet.
As the cost will be passed along to the end-user, sophisticated payment platforms would be required, which is problematic on a continent where most people are unbanked, says Samarajiva.
The bid suggests a government-sanctioned leveraging tool that operators can use to extract high sums from content providers, with no room for negotiation, which could result in the balkanisation of the Internet, where the majority of multimedia applications are available only to wealthy countries, says Samarajiva.
Samarajiva explains there is currently a surge in uptake among developing nations, which is being driven by a desire for attractive content that can be accessed without much hassle. He says the growth is not only PC-based, but also thanks to mobile devices. "They are being pulled by this content."
Ratification vote
So far, the African delegation has had three meetings to discuss its proposals, and is then set to put forward a consensus view at the upcoming World Congress on International Telecommunications (WCIT-12), in Dubai this December, explains Samarajiva.
The proposed revisions are to the International Telecommunications Regulations (ITR), overseen by the United Nations' International Telecommunication Union (ITU). The proposals will be discussed and voted on in Dubai, Samarajiva explains.
He notes if countries do not reach consensus on all the proposals, individual members will put forward their suggestions. As SA is a member of the ITU, any treaty that comes out of the voting process will also affect it.
If the proposals go through in their current format, they will have dire consequences for Internet access and penetration on the continent, and will adversely affect economic growth, as it will stifle the pull factor of the Internet, warns Samarajiva.