Net1 ushers in new era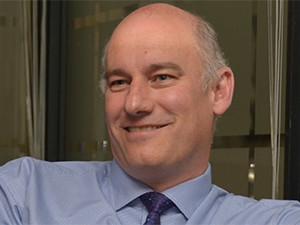 Going forward, Net1 UEPS Technologies plans to take on a different approach in showcasing its business operations and how it relays information to the public.
This was the word from Herman Kotz'e, marking his first public appearance since officially assuming the CEO position.
Cash Paymaster Services (CPS), a Net1 subsidiary, distributes payments to social grants recipients on behalf of the SA Social Security Agency (SASSA).
However, Net1 and CPS have been the subject of public scrutiny, as the company and its subsidiary dominated news headlines over the past few months with regards to its controversial connection to the payment of social grants in SA.
Kotz'e used this appearance to address, among other things, issues around the extension of the payments contract with SASSA, deductions from the bank accounts of beneficiaries, sharing of beneficiaries' personal information to its subsidiaries or third party service providers, which the company refutes.
He said the negative sentiment towards the alternative payments provider has created misunderstandings and misconceptions about how the group does business, which is something the company plans to address.
"If one reflects on this, I suppose it is our own fault that we haven't taken the time or effort to really explain our operations and show the world what it is that we do."
CPS distributes 22 million monthly payments to more than 10 million social grant recipients, a function Kotz'e has described as being extremely important to the company.
He explained: "CPS has been focused on the payments of grants for the last 25 years. We actually acquired CPS from a bank in 1999 and, over the last 20 years or so, we've spent a lot of time and effort in developing technology, infrastructure, security systems and the methodology to pay 10.5 million people every month to make sure it happens seamlessly, with dignity and without interruption."
The CEO remains positive about the company's strategy to accelerate growth, diversification and geographic footprint as he looks to usher in a "new chapter in the life of the company".
Meanwhile, in line with heralding fresh leadership at the company, Net1 also announced the appointment of Alfred Mockett as an independent non-employee director of the company. Mockett will also serve on the nominating and corporate governance, audit and remuneration committees.
He currently serves as non-executive chairman of Hibu Group and non-executive director of Corporate Risk Holdings.
"We welcome Alfred Mockett to the board as he is a highly regarded executive with an extensive international track record, and a detailed understanding of financial services and communications industries globally," said Christopher Seabrooke, chairman of Net1.
"The appointment of Alfred as a non-employee director is in line with our stated intention to reinforce good governance by increasing the number of local and international independent directors on our board," he concluded.