SweepSouth concludes Series A financing round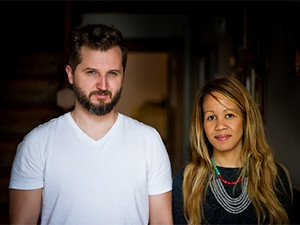 SweepSouth, a Cape Town-based start-up company that uses technology to provide on-demand and regular home cleaning, has concluded its Series A financing round.
The funding comes from investor Smollan, an international retail solutions company, as well as from Draper Dark Flow, a Silicon Valley venture capital fund for Africa established by US-based venture capital investor, Tim Draper.
Existing investors, Identity Development Fund Managers, via its Identity Future Fund, and Africa Angels Network (as CRE VC) also participated in the round, in addition to new incoming private investor Nkosinathi Maphumulo, popularly known as DJ Black Coffee.
Last week was a profitable one for the start-up company after its co-founder and CEO, Aisha Pandor, was selected by the World Economic Forum among six women as Africa's Breakthrough Female Tech Entrepreneurs of 2017.
In January last year, SweepSouth received R10 million funding from the Vumela Fund, as well as from investor, Vinny Lingham, and Newtown Partners.
Although SweepSouth can't disclose the exact amount it received now, it has indicated that it's significantly more than the previous round of R10 million raised in 2016.
SweepSouth, which was launched in 2014, enables its customers to book home cleaning services digitally through a phone, tablet or computer.
Since SweepSouth's last funding round, announced in early 2016, the home cleaning platform says it expanded into Durban and Pretoria; launched its native mobile app; and grew its revenue by six times.
The start-up believes this track record of growth and consistent service delivery in newly launched territories, combined with its aggressive strategic growth targets of expanding outside of SA and creating work for 10 000 SweepStars within the next 12 months, has supported SweepSouth in successfully closing its third funding round.
"We're particularly excited about the strategic nature of our partnerships with our new incoming investors. Smollan's reach - it operates in 36 international markets - will provide the perfect avenue to rapidly expand internationally," says Pandor.
"From our very first meeting, we had a wonderful synergy with Dave and Mike Smollan, and believe our shared values and combined strengths will result in a lot of great new innovation from SweepSouth. DDF Capital brings its expertise in scaling tech, particularly in Africa, and DJ Black Coffee is an inspirational and influential local ambassador with a brand we're proud to be associated with."
"This funding will lay the groundwork for our international and service expansion, helping us intensify our efforts to create work for thousands more, and positively impact even more people in additional African markets," says Alen Ribic, co-founder and the company's CTO.
The company has already created work opportunities for over 3 000 women who were previously unemployed and underemployed, and recently reached the milestone of one million hours of cleaning.
"We are proud to partner with Sweepsouth which is perfectly aligned with our purpose of developing and executing leading solutions which deliver growth and have a profound social impact," says David Smollan, CEO of Smollan.
SweepSouth says it is founded on the belief that the home cleaning industry needed to be modernised through technology as well as a change in mindset towards the conviction that everyone deserves access to dignified work at decent pay.