ISACA Breakfast Sessions Johannesburg and Cape Town - February 2016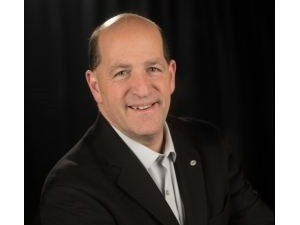 The ISACA South Africa Chapter is pleased to host two regional breakfast meetings during February 2016. These will be held in Johannesburg and Cape Town.
The topic for these sessions is: "The Digital Chain in the Era of Cybersecurity and the Internet of Things" with the objective of ensuring international awareness, interaction and collaboration.
Various guest speakers will present on the topic, including key members of ISACA's international leadership, together with proudly South African experts.
The first guest speaker is Matt S Loeb, CGEIT and CAE. Loeb is the Chief Executive Officer of ISACA International. Prior to joining ISACA, Loeb completed a 20-year career as staff executive for the Institute of Electrical and Electronics Engineers (IEEE) and executive director of the IEEE Foundation. He has also worked for the American Society for Quality (ASQ) and holds ISACA's Certified in the Governance of Enterprise Technology (CGEIT) certification and the American Society of Association Executives' (ASAE's) Certified Association Executive (CAE) credentials. He is a member of ISACA, ASAE, CESSE and NACD. He is also a senior member of IEEE.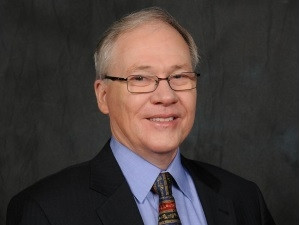 The second guest speaker is the ISACA International's Chief Knowledge Officer, Dr Ron Hale PhD, CISM. During his career, Dr Hale has led security innovation programmes as an information security manager, researcher, and consultant, serving leading enterprises. In his current position, he leads efforts to help ISACA constituents build careers through globally recognised certificate and certification programmes that attest to the knowledge and skill required to enable trust in information and information systems. He has been recognised by the National Association of Corporate Directors for his work in and promotion of effective governance.
ISACA's other presenters include Brigadier Piet Pieterse (Hawks Electronic Crime Head), Danny Myburgh (Director - The Computer Forensic Lab) and Ludwig du Toit (Forensic Document Examiner- Forensic Document Investigations).
* The Johannesburg meeting will be held at the Montecasino on Wednesday, 3 February 2016.
Time: 7:30am to 11:30am.
* The Cape Town meeting will be held at D'Aria Function Venue on Thursday, 4 February 2016.
Time: 7:30am to 11:30am.
Bookings may be made via our offices, Facebook page, or via:
* Johannesburg: http://isaca-events.org.za/events/isaca-sa-2016-annual-johannesburg-breakfast-session/
* Cape Town: http://isaca-events.org.za/events/isaca-sa-annual-western-cape-breakfast/
For further information, please contact the ISACA South Africa Chapter Office at admin@isaca.org.za.
Please note there is no charge for the sessions. Kindly RSVP by COB on Friday 29 January 2016.
Participate in the ISACA Knowledge Center: www.isaca.org/knowledge-center.
Follow ISACA South Africa on Twitter: https://twitter.com/ISACAZA.
Join ISACA South Africa on LinkedIn: www.linkedin.com/company/isaca-south-africa.
Like ISACA South Africa on Facebook: www.facebook.com/ISACAZA.
Subscribe to the ISACA South Africa YouTube Channel: https://www.youtube.com/channel/UChmcznsOR-YecfPrPXZ5csQ.