Cell C recapitalisation completed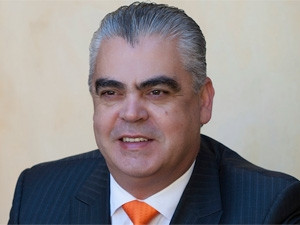 Cell C's long-awaited recapitalisation has been completed. This is according to statements this morning from both the telco and new major shareholder Blue Label Telecoms.
"Blue Label is pleased to advise shareholders that the Cell C recapitalisation has been fully implemented, resulting in Cell C's net borrowings being reduced to below R6 billion, and Blue Label, through its wholly-owned subsidiary, The Prepaid Company, now owns 45% of the issued share capital of Cell C," the group says.
This was followed by a statement from Cell C confirming the restructuring had been completed and that it was made possible through the R5.5 billion investment by Blue Label as well as a further subscription of shares from Net1 UEPS Technologies for R2 billion.
At the close of the transaction, Blue Label Telecoms holds 45% in Cell C, 3C Telecommunications 30% (in turn held as 29.4% by the Employee Believe Trust, 45.6% by Oger Telecom and 25% by broad-based black empowerment grouping CellSAf), Net1 owns 15% and 10% is held on behalf of Cell C management and staff.
"The ownership of the company by South African shareholders has increased from 25% to over 86% and the participation of historically disadvantaged persons in Cell C increases from around 25% to more than 30% at ownership level. Cell C management and staff now have the opportunity for the first time to participate in the equity of the company," the telco says.
Blue Label has been planning the Cell C deal since December 2015 when it originally announced plans to invest R4 billion for a 35% stake in the telco, before upping the offer to R5.5 billion for a 45% stake. Net1 announced its plans to invest in Cell C in March 2017.
"We are delighted to have concluded this two-year-long process for the benefit of all our stakeholders. The recapitalisation provides a sustainable growth platform for Cell C that will promote healthy competition in the South African telecom market to further drive down costs and improve our value offerings," says Cell C CEO Jose Dos Santos.
The recapitalisation reduces Cell C's debt from previous levels of as high as R20 billion to no more than R6 billion now. Cell C says this debt includes $184 million (R2.5 billion) of bonds which are fully hedged into South African rand. It says former bond and debt holders supported the restructure of the debt in Cell C.
"The recapitalisation secures the employment of some 2 500 full-time employees of Cell C and a further 15 000 people that are employed in the industry value chain as a result of Cell C's operational and commercial activities," the telecoms operator adds.
"Cell C now has a sustainable capital structure to deliver on the group's strategic objectives to improve financial returns from increased network utilisation, upgrade network infrastructure and expand LTE coverage," the group says.
The company is in the process of completing the necessary regulatory notifications.
Blue Label today also announced that a planned acquisition of 47.37% of the issued share capital of 3G Mobile, for a purchase consideration of R900 million, has been implemented. 3G Mobile supplies and distributes mobile phones and tablets to major retailers across SA and Sub-Saharan Africa.