DVT launches global software testing hub in Cape Town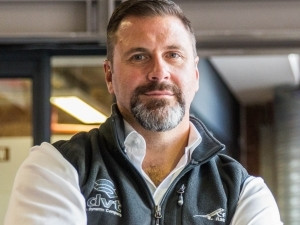 Software and services specialist DVT has launched a new software testing hub in Cape Town, with the goal of creating the largest facility of its kind in Africa for local and international clients.
Using a customised DVT-developed software testing framework, the DVT Global Testing Hub (GTH) - headed up by software quality assurance lead Mario Matthee - offers clients rapid access to a fully certified, professionally-staffed manual, automated and performance testing service, all under one roof.
"The GTH is unique in that we've built it around our homegrown software testing framework from 100% open source code, which means clients don't have to pay any licence fees for their testing projects," says Matthee.
"This not only makes testing at the hub far more affordable than in-house testing or testing using expensive commercial software, but because it's our own code, we can get up and running with a proof of concept within hours rather than the days or weeks it would take elsewhere."
Matthee says the idea for the new hub evolved from the mobile testing hub the company opened in Cape Town in 2012.
"Once the mobile hub was operational, we realised just how much demand there was for offsite test automation not necessarily linked to a mobile device - for Web sites, desktop applications and mainframes," he says. "We also had several enquiries for offsite performance testing, and the results in both cases were so immediate and impressive they inspired the idea of the GTH."
DVT currently has 12 major testing projects running in parallel. What began with the original four-person mobile testing team has now grown to more than 30 people, with a conservative target of 50 by the end of the year.
"Testing can be incredibly time-consuming and expensive, and since it is not the core focus for most of our clients, we now have the means to offer them a dedicated testing environment that's not only far more affordable than in-house solutions, but also more efficient and effective," says DVT CEO Jaco van der Merwe.
"We appreciate that every client's needs are different and so we offer them a very flexible engagement model that keeps them in control, without compromising the quality and integrity of the testing process," he says.
"If you consider how many dedicated resources we can commit to each project, and the savings in time and money we derive from our in-house testing environment, I can't think of any other solution that comes close to competing with the value that we've created here."
DVT is actively targeting global markets, specifically the UK, US and Australia, with the promise of better communication, affordability and professional skills than testing centres in other regions.
"We've just completed testing a popular children's entertainment app for a UK-based company over a period of three weeks across eight different devices, with a team of six testers," says Matthee. "That's only the tip of the iceberg for our capabilities, but demonstrates the benefit of working with professionals in their first language, and using proven and familiar processes at a far lower cost for the results we consistently deliver."
Matthee says the next step for the GTH is expanding the testing capabilities and platforms on offer to clients.
"We're looking for different ways to make commercial-grade testing tools far more affordable for clients that currently pay hundreds of thousands of rands, dollars and pounds for licensing fees," he says.
"If we can take the model we've developed with our own software, and apply it to a commercial environment with like-minded partners already working in global markets, the sky's the limit for where we can take this concept."
DVT is currently offering new and existing clients a complementary tour of the new hub, complete with a customised demonstration and free proof of concept. E-mail Matthee on mmatthee@dvt.co.za or call +27 (21) 467 5400 for more information.