Movement afoot in MVNO space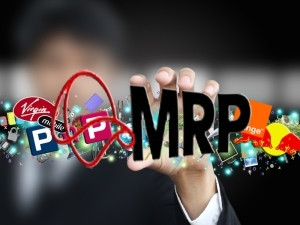 For no lack of business hopefuls trying - and despite efforts by SA's telecoms regulator to foster competition in the sector - a mobile virtual network operator (MVNO) presence in SA has, to date, been all but absent. But this may start to change this year, say analysts.
This comes ahead of the movement that is expected to ensue in the MVNO space in the first part of 2015. In November last year, Steve Bailey (former Virgin Mobile SA boss and founder of mobile virtual network enabler MVN-X) indicated at least three MVNO players would enter the local market in the first part of this year alone.
At the time, Bailey countered cynicism around the ill-fated prospects for new mobile players in a duopolistic market, saying this was based on the assumption that MVNOs are new players in competition with the likes of Vodacom and MTN, which offer services to the mass market. "This is a platform for companies that already have a brand, distribution and customer relationship needed to succeed as an MVNO."
Likely but limited
Director at BMI-TechKnowledge, Brian Neilson, says there are two key trends backing the likelihood of an MVNO scene sprouting in SA in 2015, namely: the growth in importance of smartphones, which is rapidly spreading down the market pyramid; and the prominence of large retail brands like Edgars and Pep Stores, which are well-placed to help consumers acquire their first smartphone using credit facilities.
"I think the big network operators, through their in-house service providers, will continue to drive the customer numbers at the top end of the market. Conversely, the mass market channel has evolved to allow for the possibility of a large retail player to change from being a simple reseller to something more like an MVNO."
Ovum analyst Richard Hurst says, however, although SA may see more MVNOs emerging in 2015, market impact will be limited. "New entrants face a saturated market, with well-established players, who have vast resources to defend their markets, while over-the-top players look more and more like the entities that are delivering value to the end-users."
Neilson reiterates an earlier point by industry watchers - that the only real gaps for prospective new mobile players exist in the niche markets. He adds - although it would be a long shot - large retailers could be more than mere niche players "if the chemistry is just right".
As far as market readiness goes, however, ICT expert Adrian Schofield says - based on past experience - there is little change in the market's willingness to embrace MVNOs. "In some ways, the MVNO is a parasite on another, larger provider upon which it depends for quality of service and basic pricing. It is interesting that the only provider mentioned in conjunction with MVNOs in SA is Cell C, leading to the conclusion that an MVNO relationship has little to offer the two market leaders."
Brand vs business
Neilson says smaller, niche players are more likely to be sub-brands, more than true MVNOs. "We have seen this with Red Bull Mobile and, a few years ago, Vodacom also had ZCC, Orlando Pirates and Kaiser Chiefs as sub-brands, but we do not hear much about the latter three these days, so I guess they have faded off the scene. There would need to be a pretty compelling value proposition - beyond just club affiliation."
He says a big brand is needed to start off with, due to the huge brand investment of the incumbent mobile service providers over the past 20 years. Others may start up, he adds, but these would likely remain niche players.
Retail giant Pick n Pay recently considered the option of partnering with MTN to launch an MVNO, but, in June last year, opted for a simple SIM partnership instead. At the time, the retailer said the MVNO option was still on the cards, in the event that it proves viable at a later stage.
Hurst says the main focus of opportunity for MVNOs in SA will be the niche markets. "This will depend on a number of factors, such as the strength of their brand and the ability to develop loyalty in a high churning prepaid market, based on tariffs and handset deals."
At the end of the day, says Schofield, a basic fact of business is that market leaders will always have smaller enterprises trying to share their profits. "MVNOs only make sense if there is perceived value for the consumer, the MVNO principal and the carrier. Two out of three won't work."