Personalisation, analytics to change call centres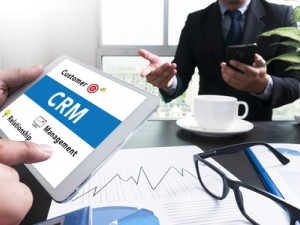 Personalisation of services, enabled by analytics, will be the top trend to change the contact centre industry within the next five years.
This is according to the 2016 Dimension Data Contact Centre Benchmarking Report, which surveyed 1 320 organisations in 81 countries across Asia Pacific, Australia, the Americas, Europe, Middle East and Africa, across 14 industry verticals, on trends driving the contact centre industry.
The study notes the power of data analytics is helping organisations offer an enhanced choice tailored to the customer to deliver a more personalised customer experience.
Already, 23% of respondents can offer a customised experience based on the information and analytics they have about their customers, it adds.
The survey says small data analysis will lead organisations to big ideas on how to 'get personal' with customers.
Moreover, deeper analytics will empower organisations to identify opportunities that pre-empt customer needs, and use automation to proactively personalise services, it adds.
"In the last 12 months, we saw some elements associated to tailoring of mass services, such as customer profiling and channel prioritisation, treble due to improved analytics," says Rob Allman, Dimension Data group principal director, customer experience and collaboration.
The study says if applied effectively, analytics will revolutionise the future of customer experience and differentiate services from competitors.
Although the impact of data analytics hasn't yet been experienced fully in the contact centre industry, the next three years promise to bring a revolution in data-driven customer experience, says the report. The challenge for organisations is to engage with this change and define an outcome, it adds.
"Most organisations already know everything about their customers, such as their buying habits, demographics and age. By applying that information appropriately, they could be using the analytics to target the right people, with the right products, at the right time," says Sandra Galer, consulting director at Merchants.
"What this means for consumers is that you don't get random calls offering you irrelevant products. Your service providers know exactly who you are, what products and services you already have and what you are likely to want next."
Galer notes organisations that are not actively mining customer data and using that to support business decisions are missing out on valuable opportunities.
"They are also putting themselves at risk of not providing their customers with what they actually want and could lose those customers to competitors."
Darren Arnold, strategy director at Merchants, believes customer experience will ultimately be the only differentiator in certain industries.
"For mature markets, like banking, where every other aspect of the service is starting to converge and the products and costs are fundamentally similar across the service providers, one of the only differentiators there is the experience you provide your customer when they are interacting with you."
Therefore, enabling agents to provide an extraordinary customer experience through using technology is crucial, says Arnold.
According to a 1 Stream report, in the South African contact centre industry, data analysis is becoming a key trend, with call centre executives wanting better tools to understand what is happening.
"The contact centre environment is one that is heavily influenced by changes in the technology landscape. This in itself is putting decision-makers under pressure to adapt their strategies in ways that cater for a more dynamic market landscape," it states.