Backup and archiving baffle SMEs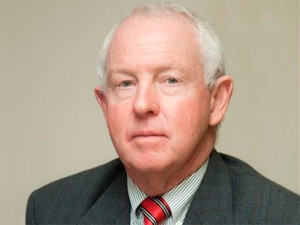 A lot of enterprises, especially SMEs, are confusing data archiving and data backup though the two provide very different functions within the business environment.
So says Gareth Tudor, CEO at Altonet, who points out that because of that misconception, many IT managers expect their backup systems to fulfil their archiving requirements.
According to Tudor, when a user backs up files or documents, a copy of the original is saved in another location. For example, he says, a server is used in an office to save documents that are used and accessed on a regular basis.
He explains that regular backups are made to an external hard drive, storage server or the cloud, keeping an additional 'copy' so to speak of this information. "This ensures that the data can be restored to its original state to when the last backup was completed in the event of loss of data through hardware failure, data corruption or a disaster such as a fire or flood," says Tudor.
On the other hand, he says, archiving allows users to save documentation that is not used or accessed on a regular basis. For example, e-mails continually fill up the inbox, which can degrade PC or notebook performance and takes up much hard disk space, he explains.
"Archiving enables the desktop or notebook to be freed up of volumes of e-mails that have not been accessed for up to six months for example. This information can be retrieved if required; however, restoring the information is not quite as simple as with backed up data."
Archiving is also essential for compliance purposes, he notes. For example, business owners are required to keep five years of financial information although they may not necessarily have to retrieve this information, he says.
"However, it must be saved in the event that it is required by the revenue or other authorities. Another example is the medical industry where records pertaining to illness or accidents arising from a person's occupation should be kept for 20 years after treatment has ended."
To Tudor, these misconceptions relate to the size of a company, the company itself and the company's data awareness. The larger the company, and the more data they generate, the more aware users are of the differences between backup and archiving, he says.
He points out that larger companies have significant volumes of data and due to this, they understand the requirement for backup which provides access to data in the event of a system or communication failure, and that archiving historical data is usually for compliance purposes.
On the other hand, he says smaller companies are not aware of the differences between the two, and even if they are, they would not necessarily separate the backup and archive function as backing up historical data tends to be the easier and more cost-effective.
"Our observation is that a lot of organisations are generally trying to save money and opt to backup all their data," says Tudor.
"In addition, in order to further save money, backups are often inefficiently done and are not tested regularly. However, larger and wiser organisations understand the value and role of quality, real-time backup and the function of archiving, allowing them to recover very quickly from any type of data loss from whatever cause or, in the case of archiving, to be able to search for and recover any evidence they need."