Finding the right social media skills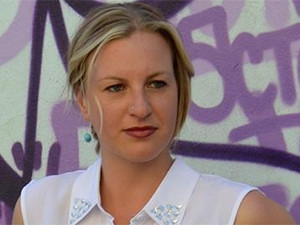 Businesses investing in social media must ensure they are investing in the right kind of staff.
This is according to Candice Kropf, owner and social media specialist at Social Ideas, who notes everyone these days with an active social media presence is calling themselves a 'social media guru' or 'social media expert', or even 'social media architect'.
As a business investing in social media, the key is to ensure that you are putting your hard-earned money into the right professionals to cater for your own unique business needs, she says.
Kropf will facilitate a roundtable at the upcoming ITWeb Social Business Summit 2015 aimed at unpacking how daily social media activities impact companies, what the key social media skills are, and how companies should recruit for these skills.
"Social media can be used in so many different ways and to achieve so many different objectives. If this is not refined and targeted to your specific needs, then it can be too overwhelming and ineffective."
Kropf debunks the oft-stated claim that there is a social media skills shortage in SA. "There is no shortage of demand for social media skills and in return, no shortage of supply. The issue is not a supply/demand one - it is one of the right kind of supply to meet the demand."
She points out companies generally don't know what they want out of social media, other than to be 'doing it'. "This often results in choosing the wrong social media partners and the wrong social media strategy (or none at all) for their unique business objectives."
Kropf joins a speaker line-up at this fourth annual event that includes other local subject matter experts and Forbes Top 50 Social Media Influencer, Neal Schaffer.
Schaffer's international keynote will cover the evolution from social media to social business, offering delegates at the summit key insights into how to future-proof their companies by taking advantage of the myriad benefits a shift to social business brings. Click here to secure a seat.